At least every month I'll try to present you one great artist  you probably did not know for inspirational reasons. Although I want to present local artists this time I opted for Ron Arad who won the London design festival back in 2011.
Ron Arad  *1951 is a british industrial designer and architect. He was born in Israel and visited the art academy of Jerusalem. Then he switched to the Architectural Association School of Architecture in London.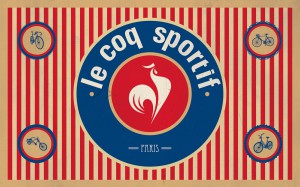 So Ron Arad is not a graphic designer by default, however he redesigned the old "Le Coq Sportif" logo. He turned him looking to the right and thus forward and kept the triangle just symbolically in the animals triangular posture.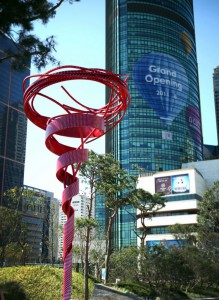 Vortext is the name of this sculpture in South Korea. Towards the top of the sculpture, the ribbon goes into multiple strands which deviate from the trajectory of the spiral, becoming seemingly chaotic. The strands, ribbon and column have with multicoloured LEDs, which can carry images and text. When descending the spiral, these slowly reform into recognisable shapes; when ascending the sculpture, they simply fall off into the night sky.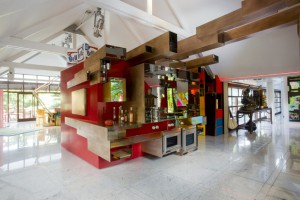 Private Residence Interior - Lanaken / Belgium / 2007
The kitchen fits well in between the art collection and the beautiful garden. The aim was to pull the garden inside while merging it with the art collection.