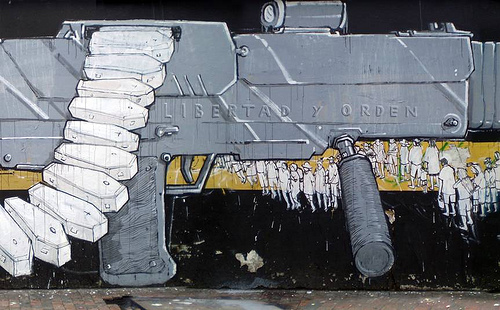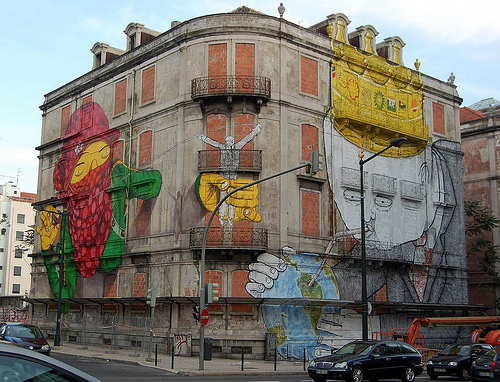 Blu is most probably an Italian street artist as 1999 gigantic grotesque faces appeared in italian streets.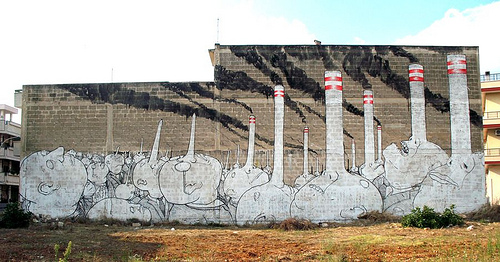 He brought his art to perfection by collaborating with known street artists as Ericailcane.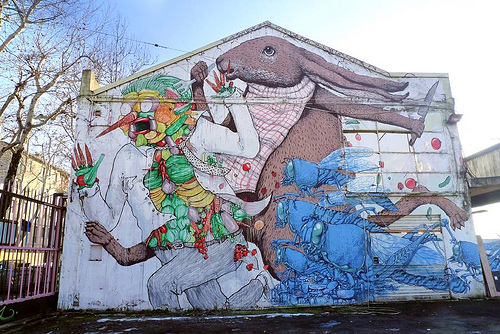 His creative teamwork with was a great success. International galleries honoured his works and invited him to exhibitions. Which was the trigger to travel the world and leaving footprints.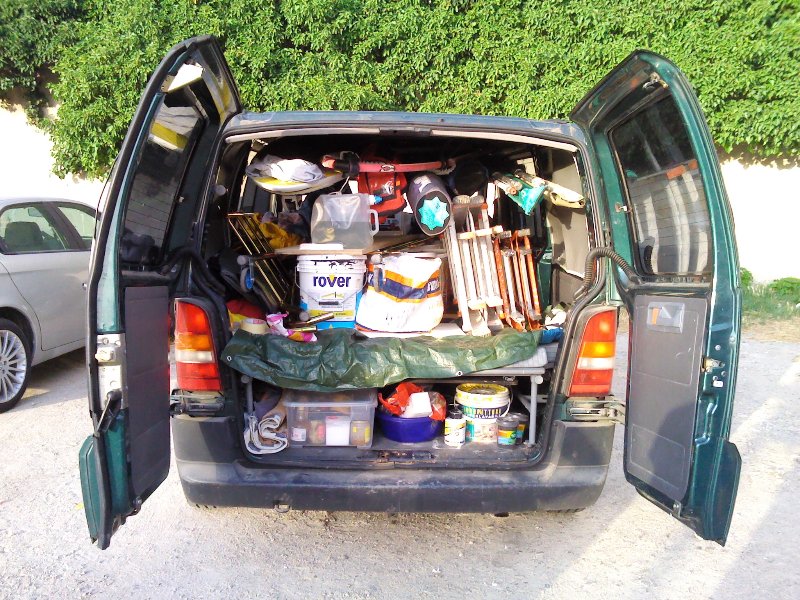 As in Germany: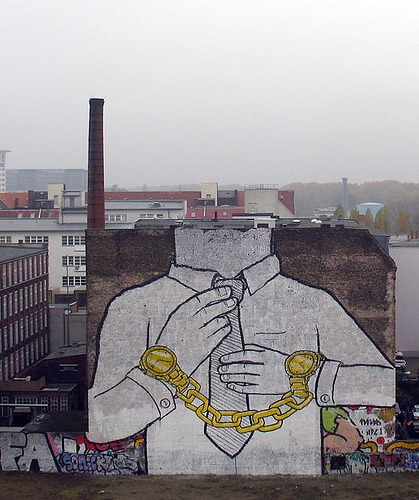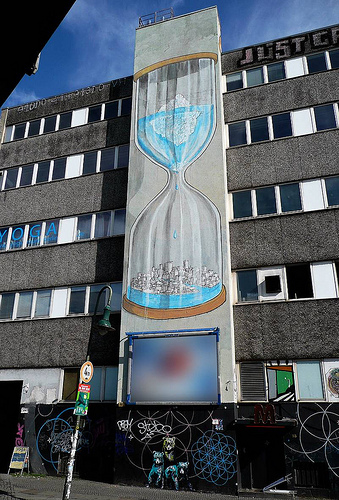 Spain: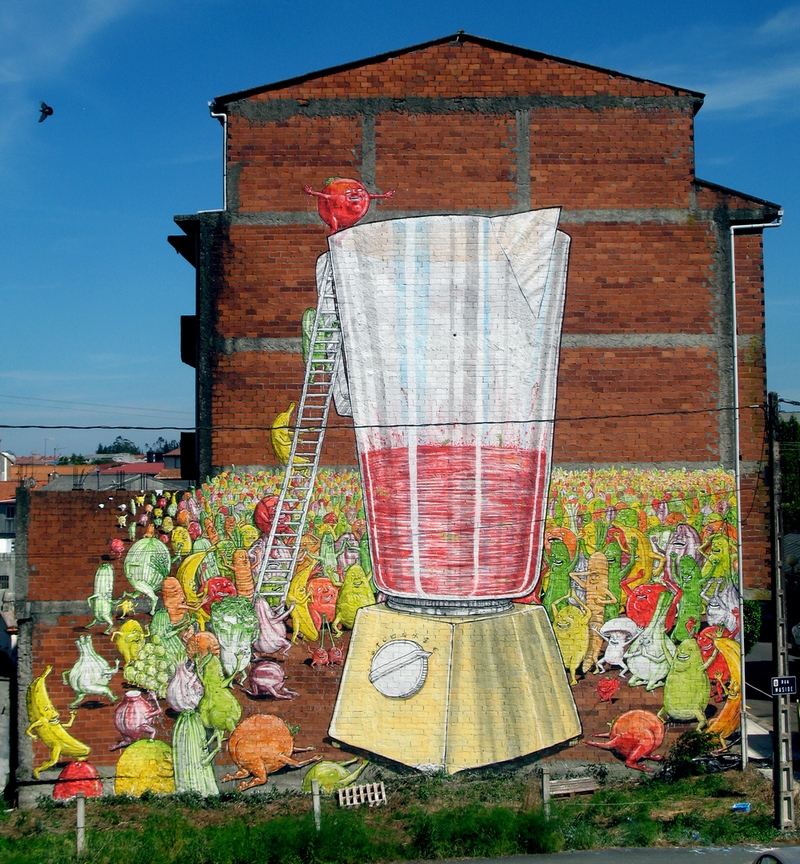 Serbia:
And Morocco: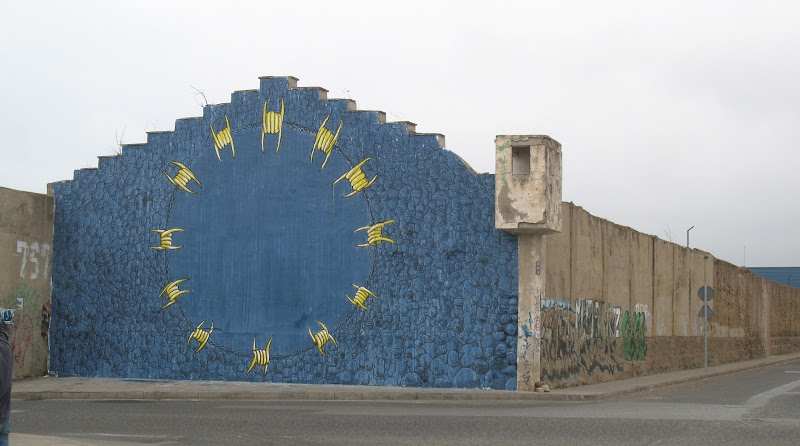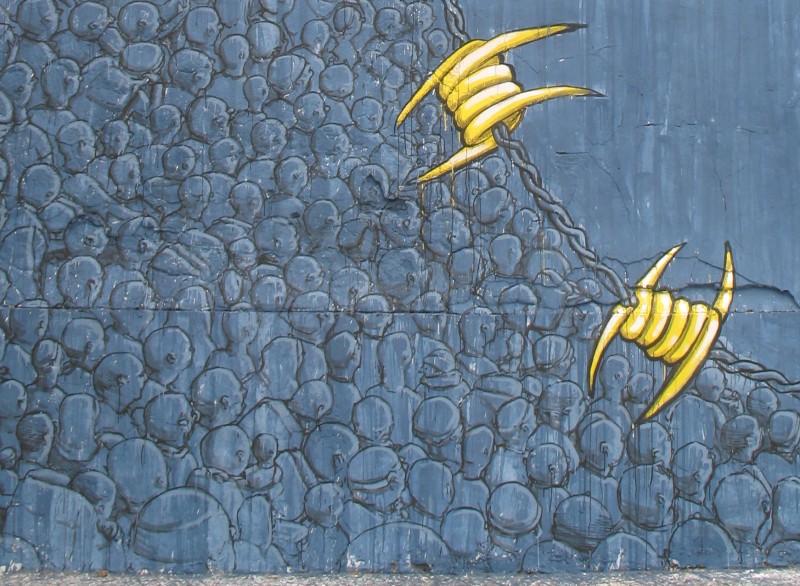 Due to the powerful criticism of society behind most of his works he's definitely an artist to watch.
In the net he's also known for his video arts: