Let me give you some valuable tips & tricks on cape town before I start with my very own adventures:
Tips & Tricks for Cape Town
Where to sleep?
It depends on your time and your plans, there are several areas I would recommend. When you have planed to visit cape town only for let's say a week or two and willing to do all the touristic stuff an accommodation in the city center (near long or kloofstreet) would be best. You'll find plenty of accommodations via AirBnB or Regular hotels for any price range. If you've a lot of money to spend, then go for a villa in Camps Bay. Now if you plan to stay longer for lets say an internship or a new work you have lot's of possibilities. I would recommend to come one or two weeks earlier and stay in a hostel for the time you're seeking a room. Use gumtree to find rooms. The southern suburbs and areas around Rondebosch are student areas because of the University with hiking tracks and everything you need nearby as of course plenty clubs to keep the students happy. You may find good options for flat share there for a very low price. However, it's pretty far from city center. Woodstock is where you'll find lots of design shops, design markets, design and art-universities. If you love the beach, then Tableview might suit you if your budget is tight. If not, go for anywhere in Camps Bay or Seapoint. It's beautiful and said to be very safe but safety has it's price. The northern suburbs are 30 mins from the Winelands area and 30min from city center so it's in the middle of everything, a handful of good bars, gyms and shops etc. it can be lousy & boring in the sense that not everything is right on your doorstep but you also you don't have to travel far to get to everything. If you want everything on your doorstep I would recommend to find something in Gardens, Bo-kaap or Zonnebloem. It's very central and you might be able to find flat shares. To rent a room you can pay anything from R2500 and up, depends on where it is and whats included: city center, beach, pool, cleaning service, parking etc. The average among my friends (all living in city center) is somewhat around R5000 a month (incl. heat, electricity, internet, water, basic cleaning). Gumtree is really the platform to go.
Mobility
You'll definitively want to have a car in South Africa. Since there isn't a good public transport system. Sure, there are some busses, but that's it. Sure you could take an Uber or Taxi but that might get very expensive very fast. If your budget is tight I can recommend Funcar Hire (the beetle are the cheapest), Rentachepie and Mini-co car rental (for very old minis. this one is the cheapest of all three, I couldn't find a website but here's a phone number: 084 569 1669 / 021 839 3213). Ah yes, petrol is very cheap here. At the time of writing you only pay ~R12,30/L ULP (~0,8€).
How to avoid parking tickets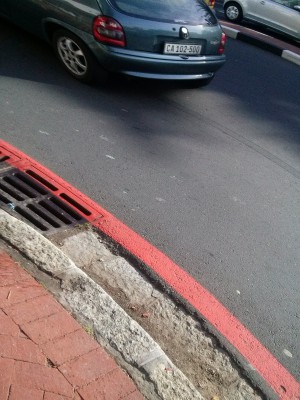 When it comes to parking tickets, officers in South Africa are very strict. I'm not sure if I know all rules but here it is in a nutshell: don't park on yellow lines, red lines or white lines, also only park in driving direction. Yellow line will be a R500 fee unless for some special yellow parking places (there are different kinds of yellow lines and I have no idea about the difference). Red is the double R1000. Try to never park on a yellow or red line, even if there the park assistant (official looking guys with a safety vest) tells you that it's fine. Last Saturday I went to biscuit mill and was very lucky that I didn't listen to any of the park assistants and drove somewhat further away to find a legit parking. Roughly 100 cars parked on red and yellow lines near the biscuit mill because park assistants advised so. All got tickets with a R1000 fee for wrong parking although they paid the park assistants for their services.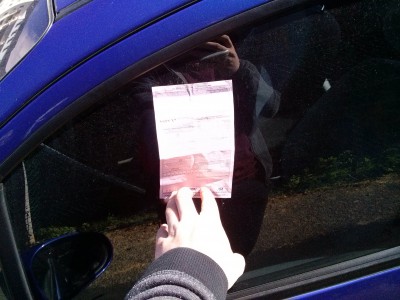 Yeah talking about those park assistants – don't trust them, try to avoid them aswell. I mean most of them are great but you also have black sheep. You can't tell who's official and who's not. You might meet one that will damage your car or give wrong information. White lines, hmm I'm not sure about them, I think it's paid parking but only during day, however, there are some white lines you're not allowed to park either. Nonetheless I never heard about someone being towed away. Also I spoke to some locals, they just ignore their tickets.
Phone
Get Cell-C. You'll only pay R0,99/min/sms/mb it's ridiculous.
What to see/do
Let me recap this once the adventure is over.
Ok that's my advice so far. More to come in the next episodes. Now have a look at my adventure:
Adventure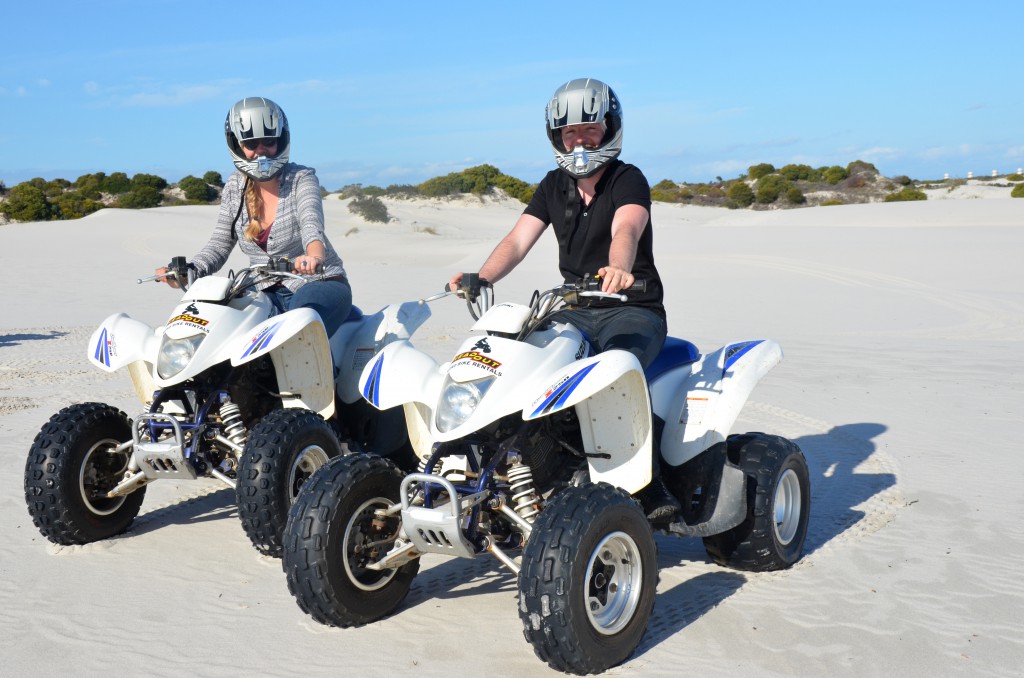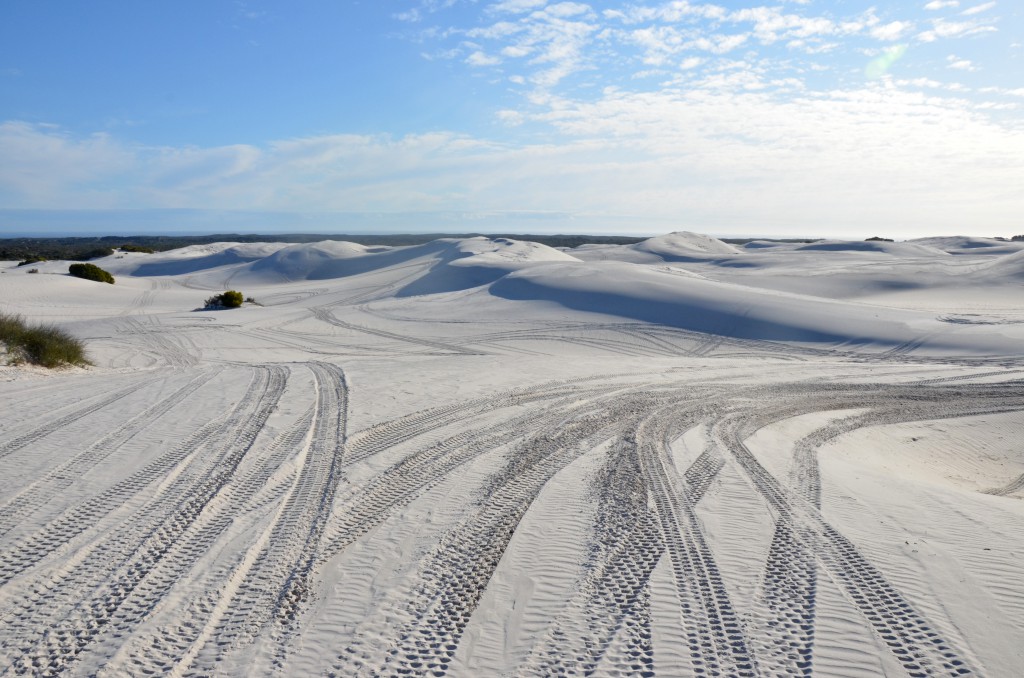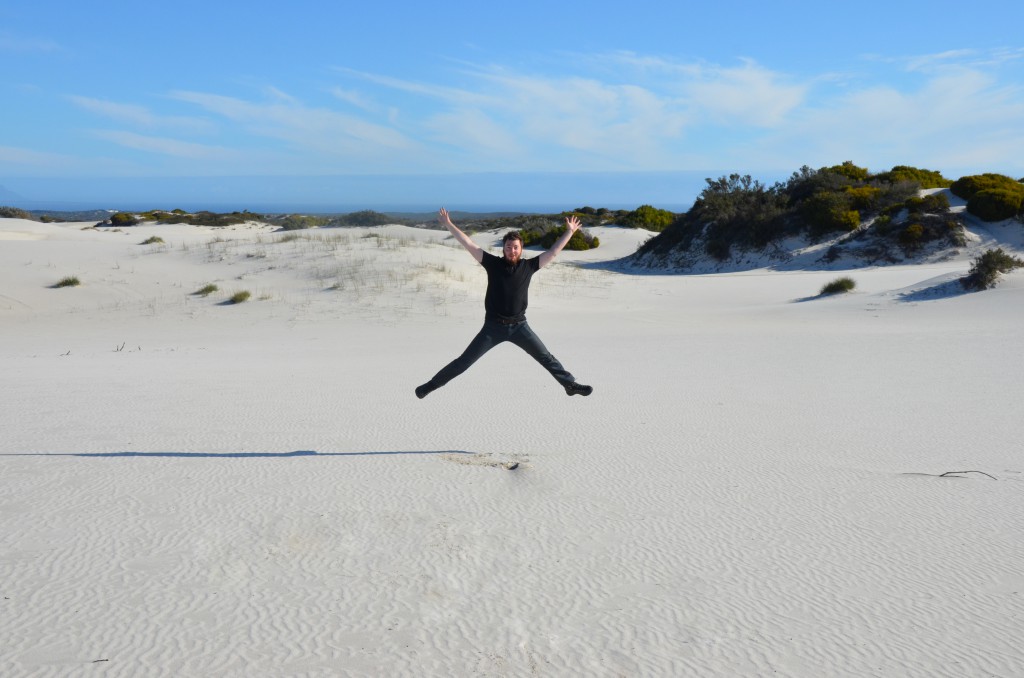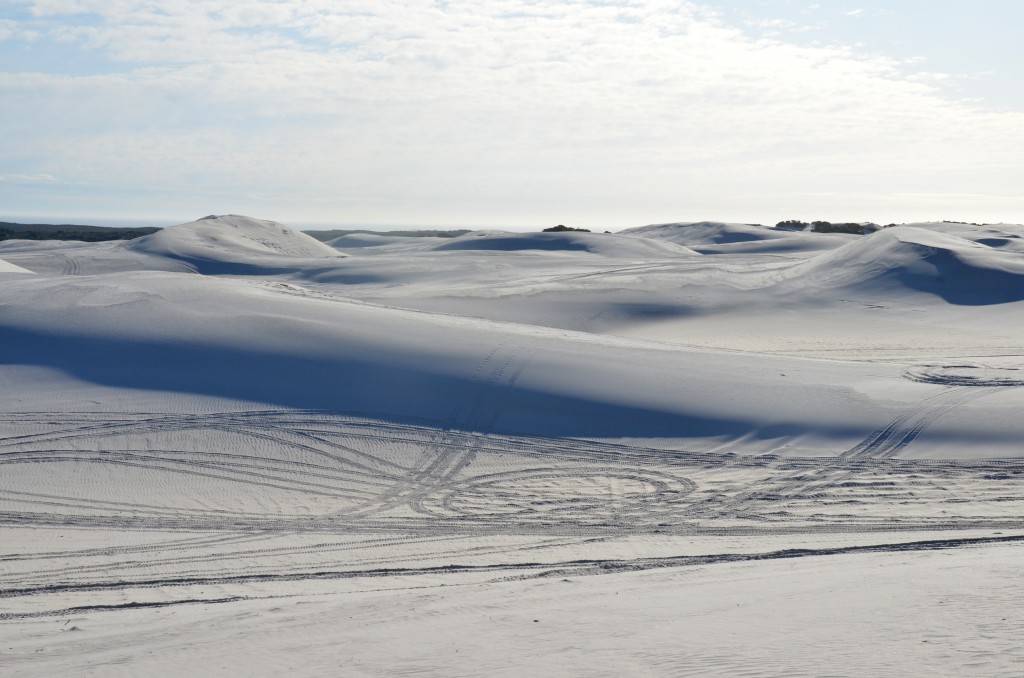 What you see are the Atlantis dunes. Where we went for a quad biking. Which was a bit too slow for my taste. Yet, the dunes are absolutely beautiful and worth a visit. It's ~R35 if you just want to see the breathtaking white dunes and ~R500 for a quad bike tour with Bruce Jenkinson (0824933377).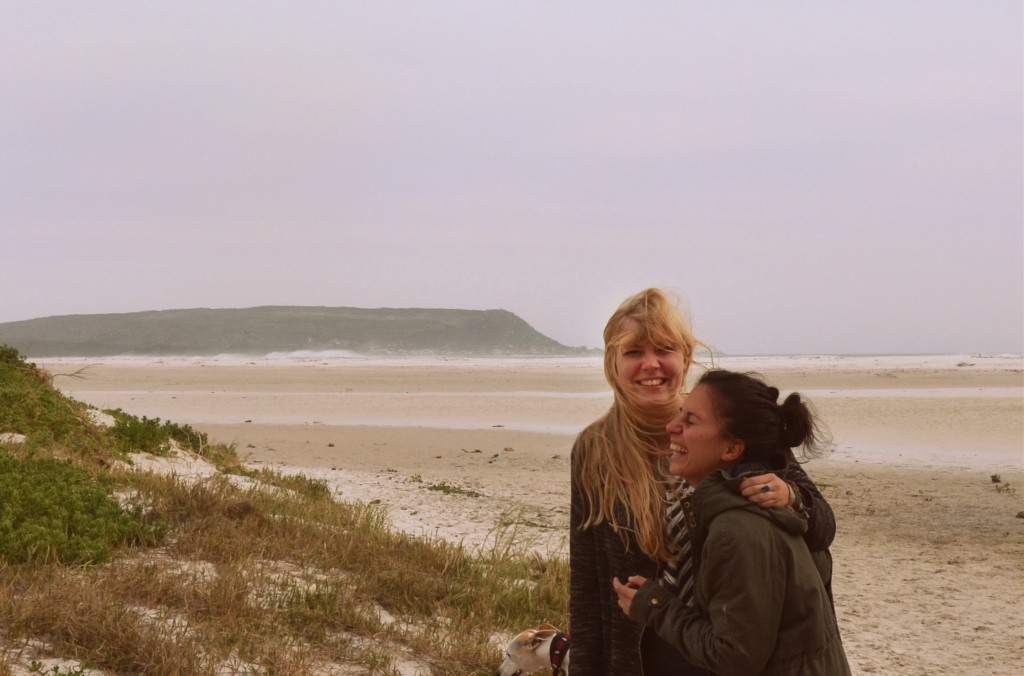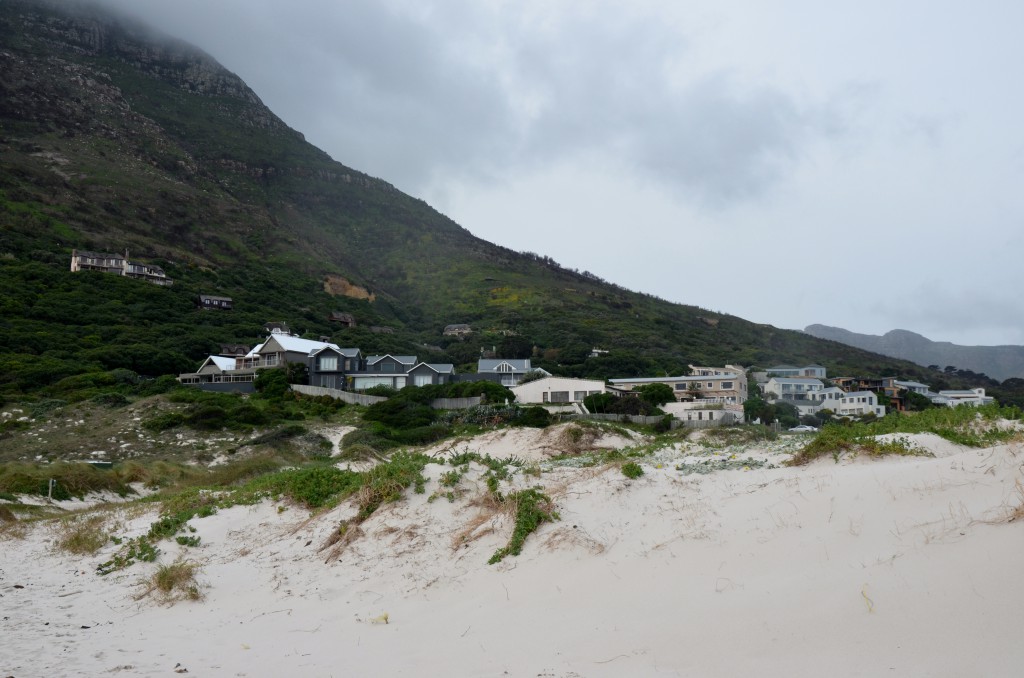 Some days later we tried to do some horse riding in Muizenberg. Sadly, as we did not book in advance, the two farms where already fully booked. Nonetheless, we visited the city and took a walk on the beach (without horses).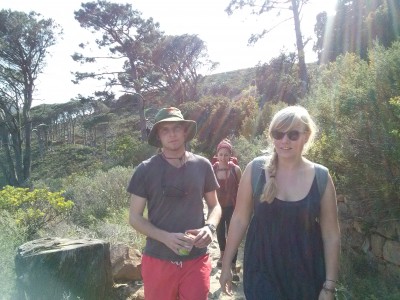 The weekend we decided to hike up table mountain with Rob and friends. Turns out that Rob has to leave early. We decided to still hike to the top just by us three without really knowing the right way. We chose a track starting from the pipe track. In our ignorance we probably took the hardest track to reach the table mountain since our hike was incredible 8 Hours long! Right? (Well, 6.5h to be exact. Sorry for the insider joke here)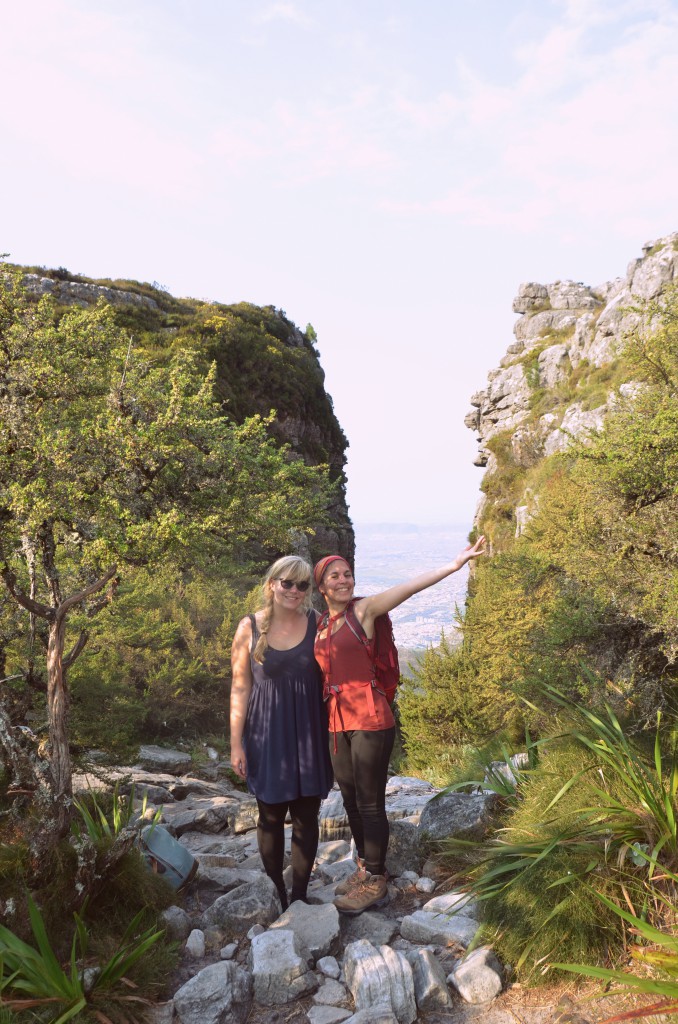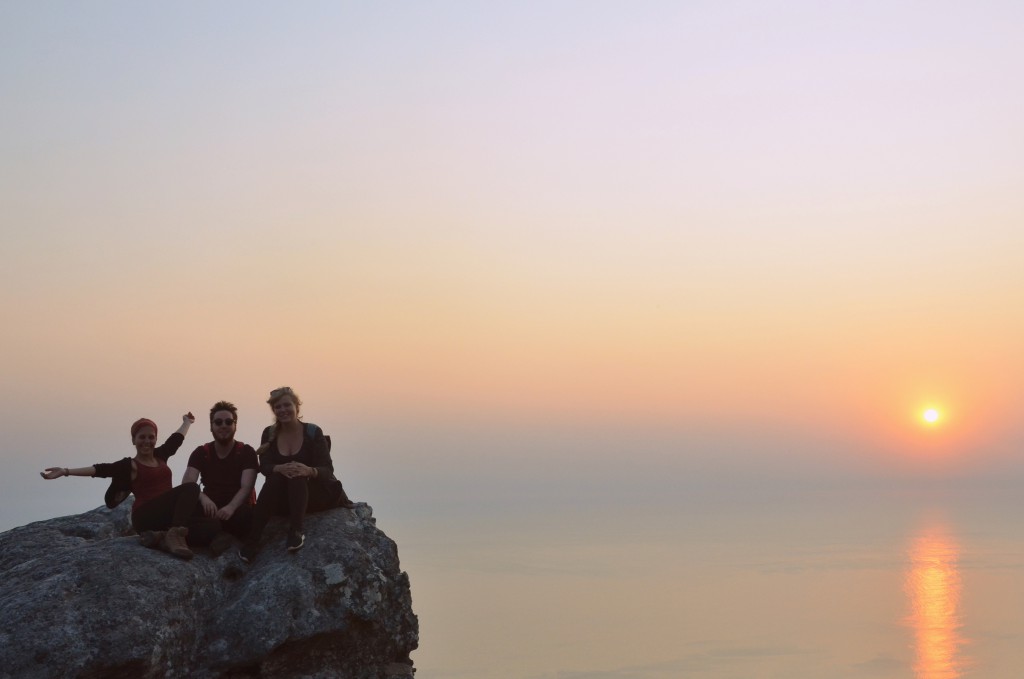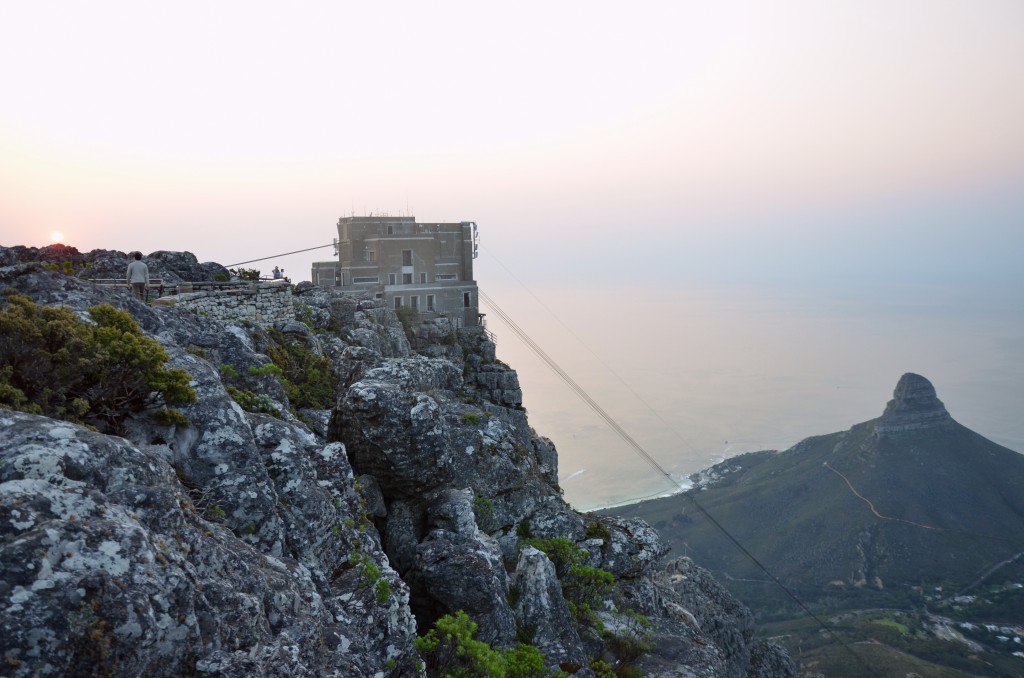 Next weekend I went to the West Coast National Park with Rima and her Italian friends. This national park is gorgeous! I understand why the Italians like to go there almost every weekend. It's the only national park I know with a bay to swim and places for braii (BBQ). The next day I walked around bo-kaap with Rima, Carolin and Bresler.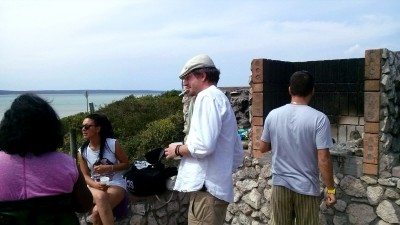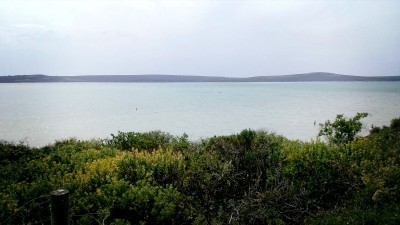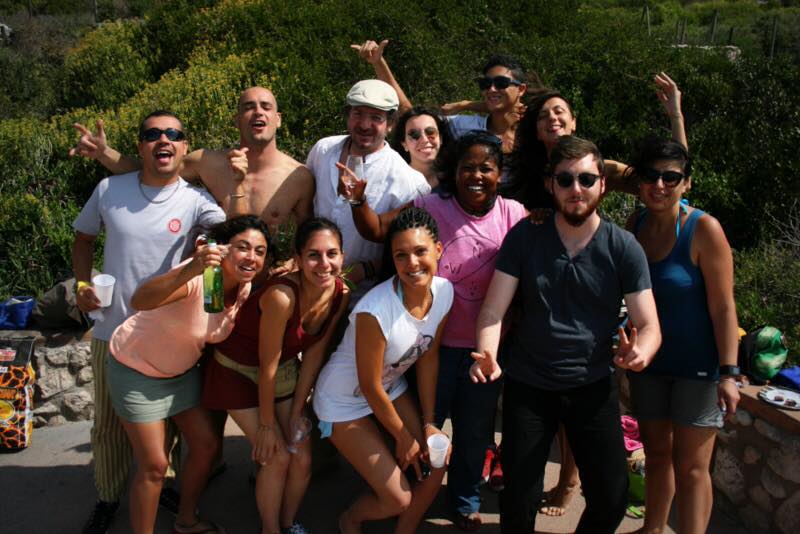 Visit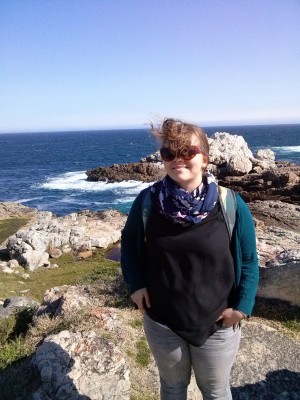 On Wednesday I got really exited because my lovely Girlfriend came to visit me ♡. We had an awesome time together! On Friday we saw some whales in Hermanus, on Saturday we head out for shark diving in Gaansbai and on Sunday we did a safari near Ceres where we saw all big five. Have a look:
Hermanus. In my opinion you don't have to spend your money on a whale watching tour since from Sept.–Oct. whales come very close to the beach which is already very impressive. I guess that it's even the same distance as on a boat.
Shark diving was a great experience. We booked it via gansbaybackpackers for R1200 (~78€) p.p. incl. 1 night in the hostel, breakfast and lunch. Ok it's not that cheap but it's something you'll only do once in your life. Everything worked as expected. We were very lucky since we saw a lot of sharks that day, one even attacking the cage!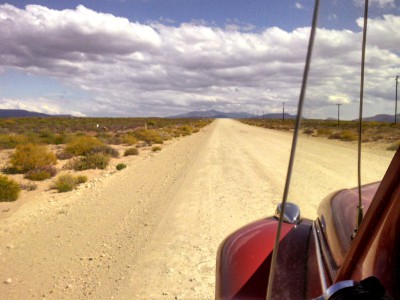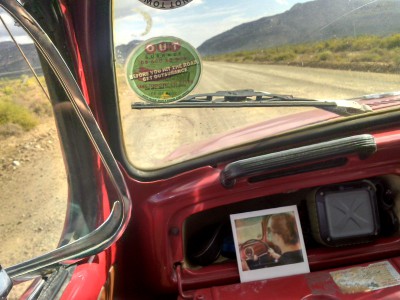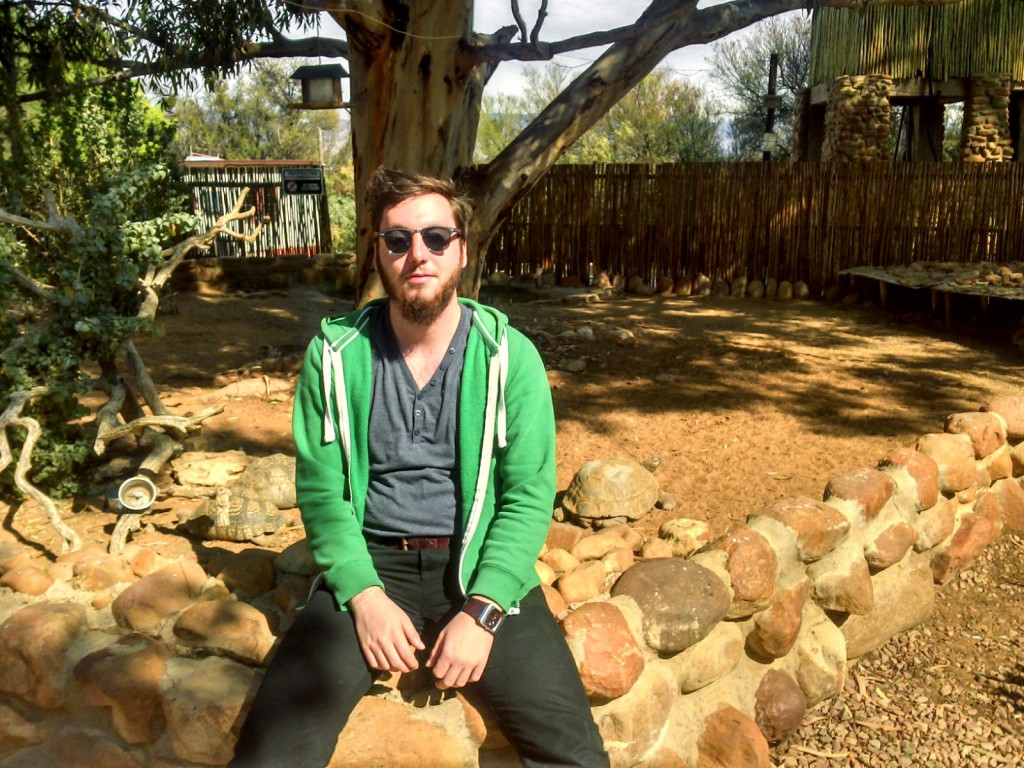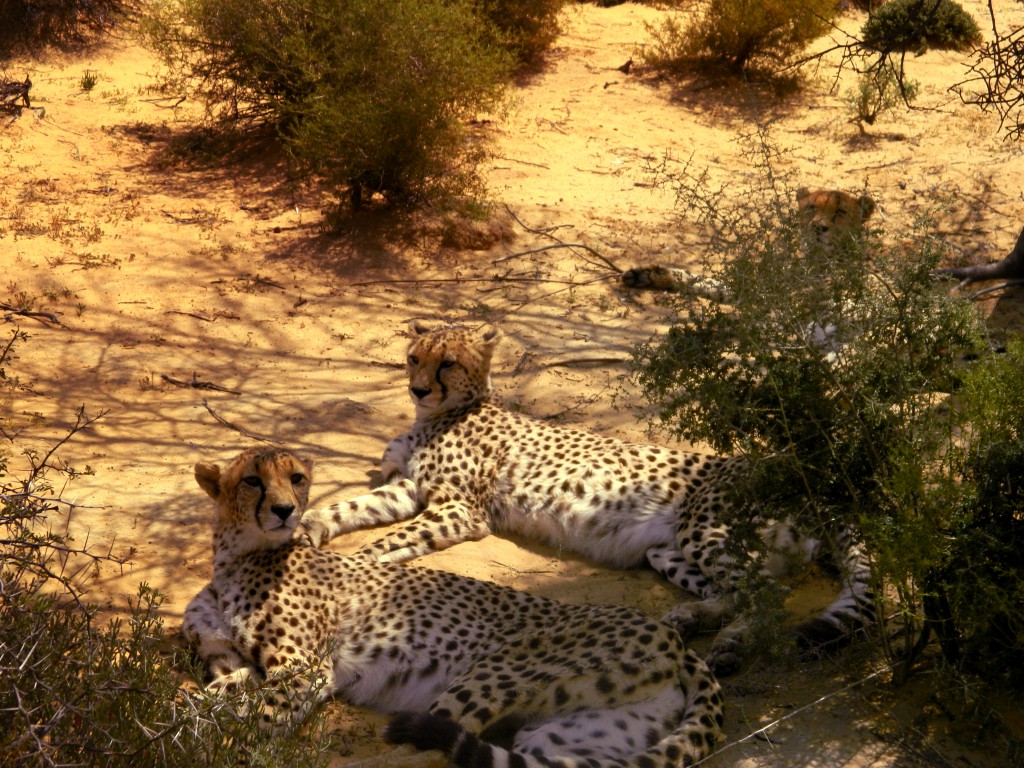 We did the Safari in the inverdoorn nature reserve for only R1000 (Winterspecial) for a 3 Hours guided drive including cookies & an awesome lunch. We saw giraffe, zebra, gnu, springbok, elephant, lion, hippo, rhino, cheetah, ostrich, turtle. One elephant even came way too close, so we had to back up. Great Stuff!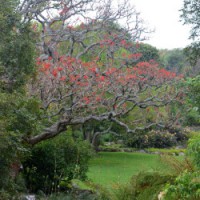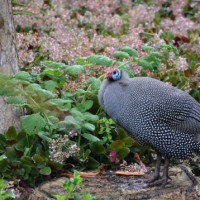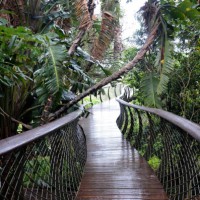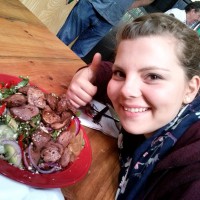 Sunday we went to Hout Bay in the morning to eat the probably best salad ever. At noon we visited the beautiful Botanical Garden of Kirstenbosch. We wanted to hike the Lion's Head to see the supermoon lunar eclipse but the weather was really bad and they even announced thunderstorms so instead we watched some movies at Annika's place and saw the special moon from there.
Monday we visited the Governments Park and played with all the squirrels. From there went to bo-kaap (where the colorful houses are) and ate at a restaurant called Biesmiellah serving traditional Cape Malay food. Very tasty!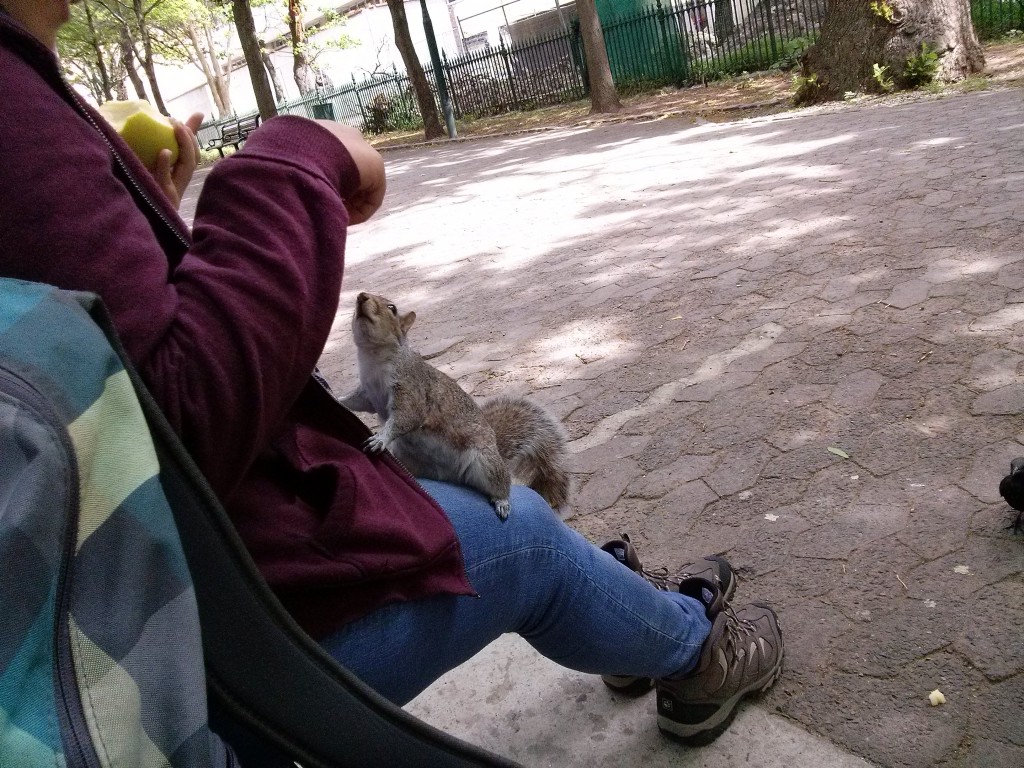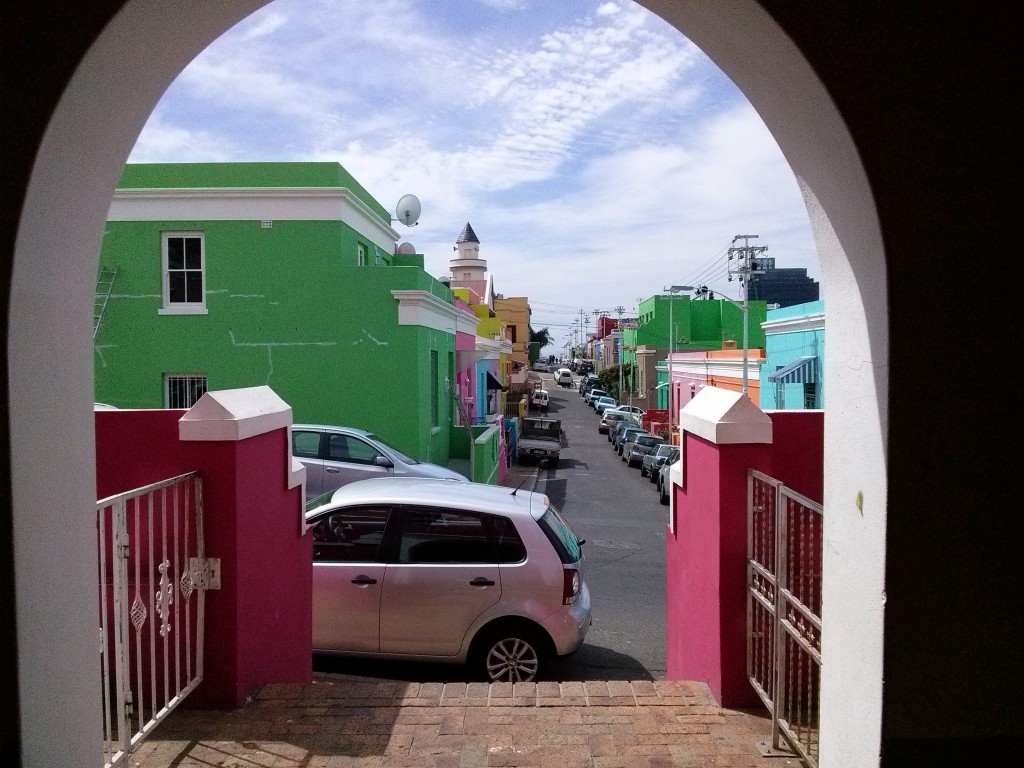 Tuesday we went to the cape point & the point of good hope passing by Simon's town (a beach full of penguins where you can swim with them).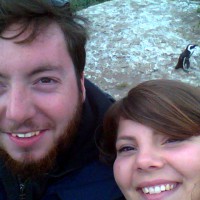 A little hint on Simon's Town: shortly before the main entrance where you have to pay to see the penguins from a boardwalk (which is not necessary to spend your money on) you'll see a wooden gate. The gate is closed but you can easily open it from outside. There you can go down to the Beach and be even closer to the penguins than you would get at the touristic main stage for free. Wednesday we hiked up lion's head.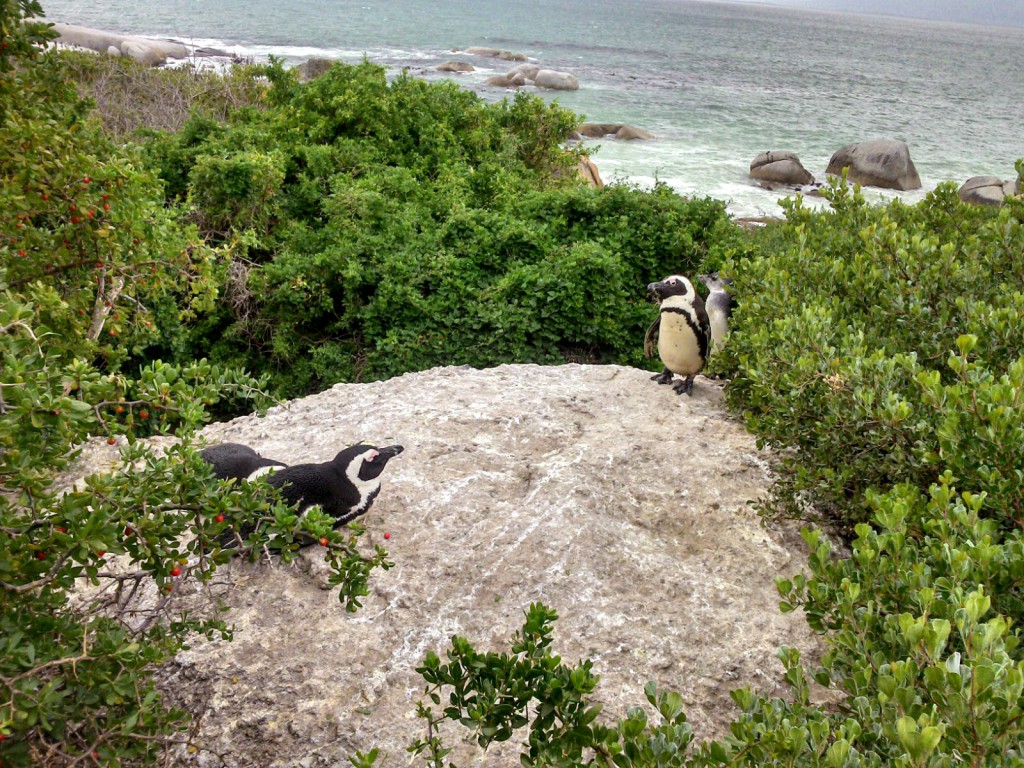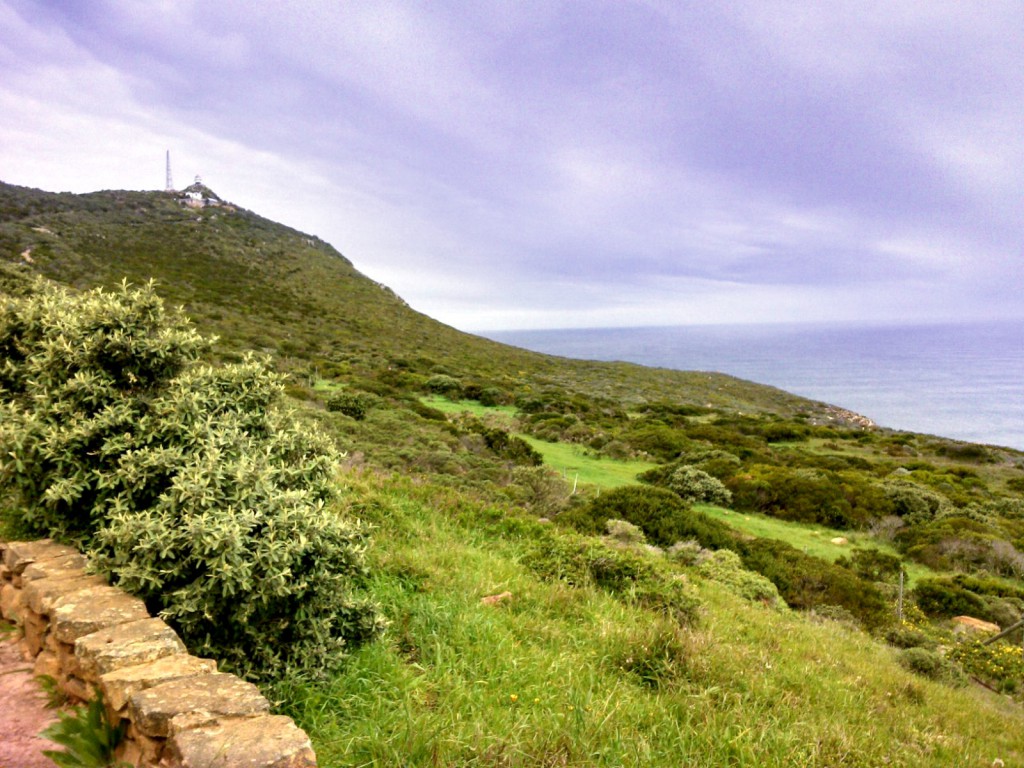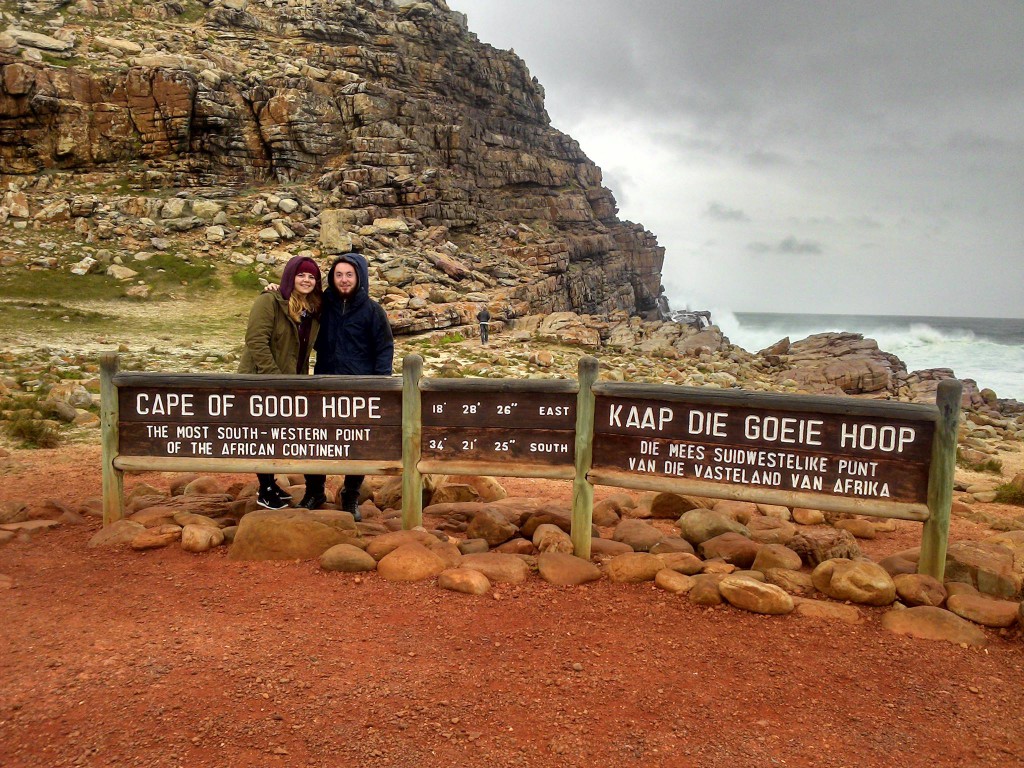 T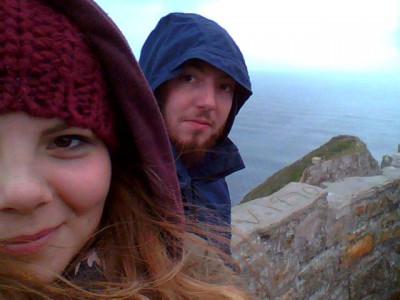 hursday we went to the beach and in the evening to the open thursday galleries (a big event where all galleries are open to visit even after sunset). Friday we had a picnic and wine tasting at my favourite wine estate (uitkyk). Saturday we had an awesome breakfast at the biscuit mill before I drove Susi to the Airport. Sadly her holidays where over.
University
Last but not least here is what I did at the university: out task was to use the Digital Publishing Tools to create an Magazine as App for the iPad. I've chosen to do a Magazine for children since there is none yet in the app store and it would give me the freedom to check out the boundaries of DPS. Here it is:
[video](/assets/The-Adventures-of-Packy.mp4)
As the last Project I'll also post this one as a separate post later.
I hope you enjoyed the reading. Please do not forget to Subscribe to not miss a single post!