Type: University South Africa
Semester: 5 (2015)
Skills: Illustrator, Packaging</p>
Task:
– Redesign a packaging of a south african product in one week.
Problem:
In need of a real challenge, I choose to redesign the Ava Secrets tampon's packaging. Researches online (forums, discussions, reviews) and offline (asking friends and sneaking around stores observing the customer behaviour) has proven that a huge amount of women still have issues buying tampons in public. They consider it as an embarrassing product to buy.
Solution:
I came to following conclusion:
Girls often bundle tampons with at least 2 other items that are not embarrassing.
91% of times the packaging is placed upside down on cash out to hide the product image.

=> Create a product that is not obvious when face down.

Girls with tampons in their basket will go to cashier of the same sex if available.
Tampons which show "urgent" or similar are bought less.

=> Don't write urgent or other embarrassing keywords on it. Keep the face non obtrusive.

The packaging is inspected in detail while being on the toilet as a pass time.

=> Write an appealing text on the back and give a link to the website.

The packaging should be quick and painless.
So here is what I came up with: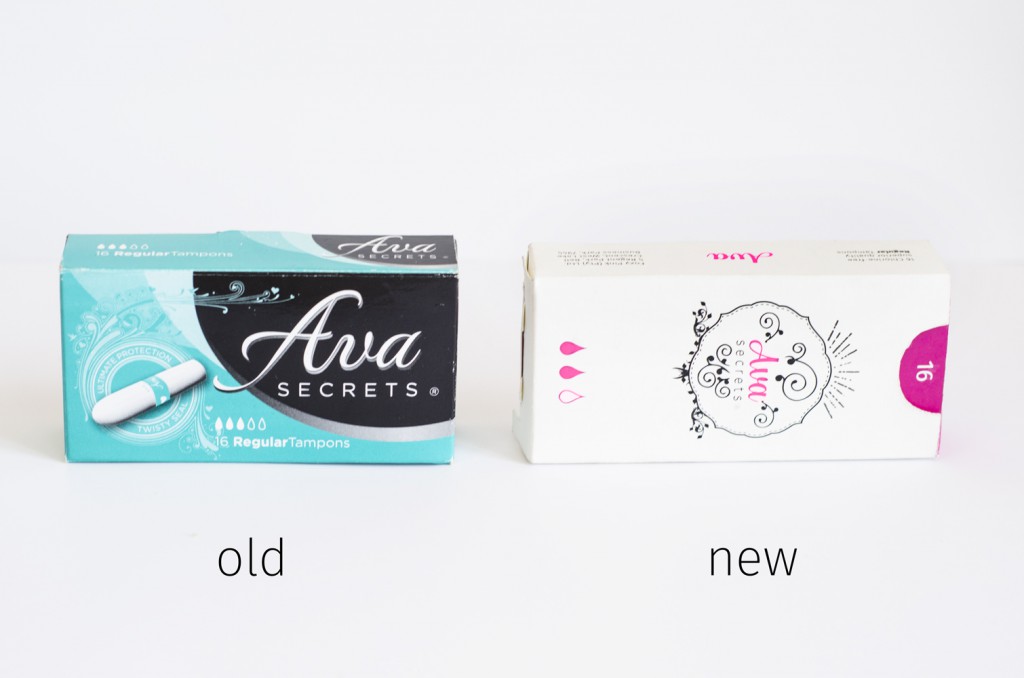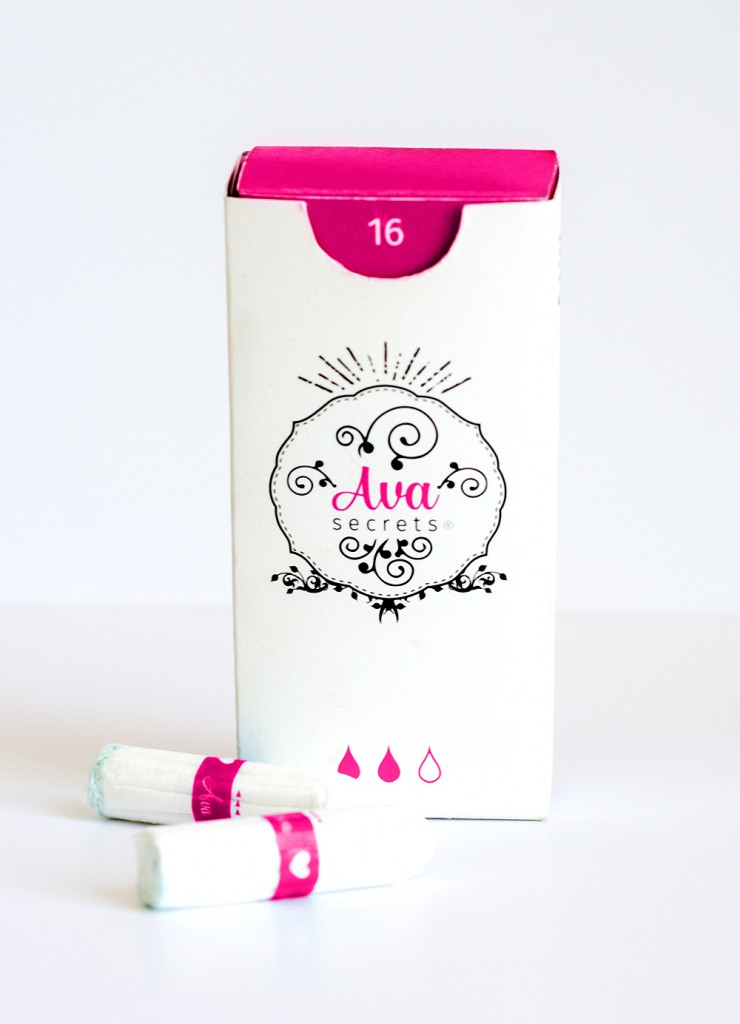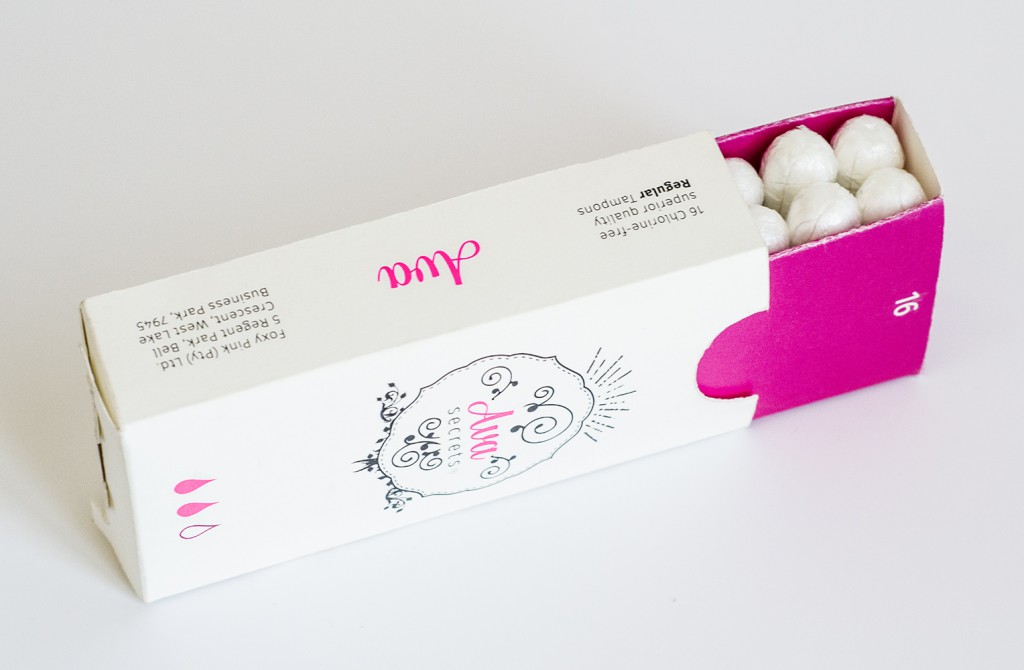 Facts
– There was a tampon drawn on the face of the old packaging, however, as studies show, girls don't want others to see what they are buying. So I removed everything obtrusive from the packaging.
– I kept the baroque style which was intended by the original design but made it better. See the logo (left old, right new):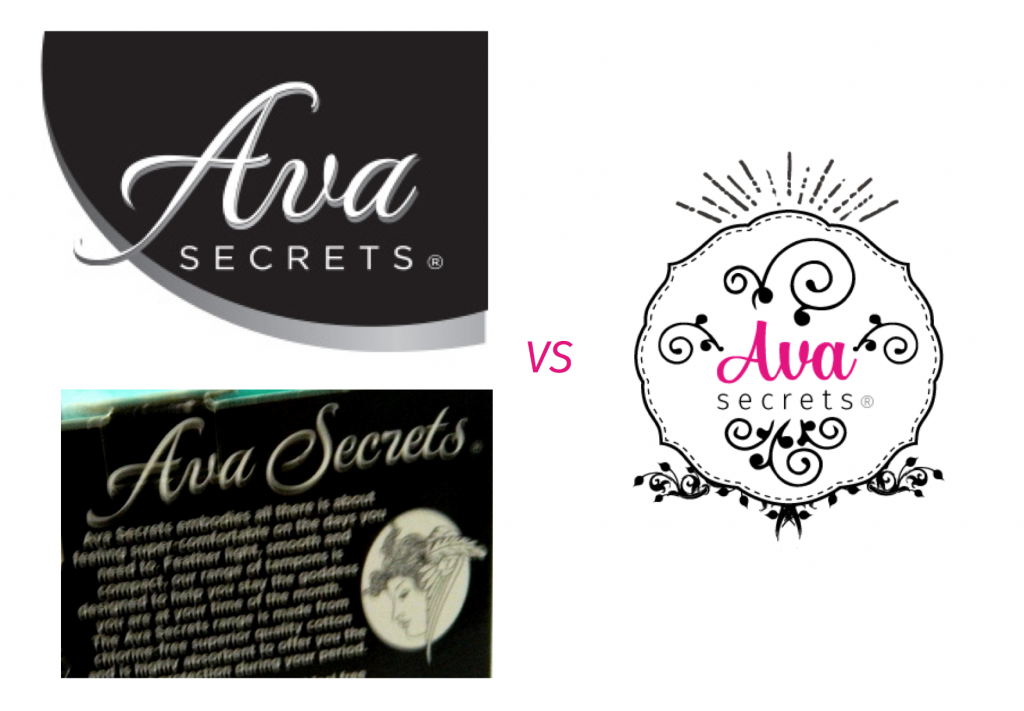 – I reduced the time and effort on opening the package and taking tampons out (top old, bottom new):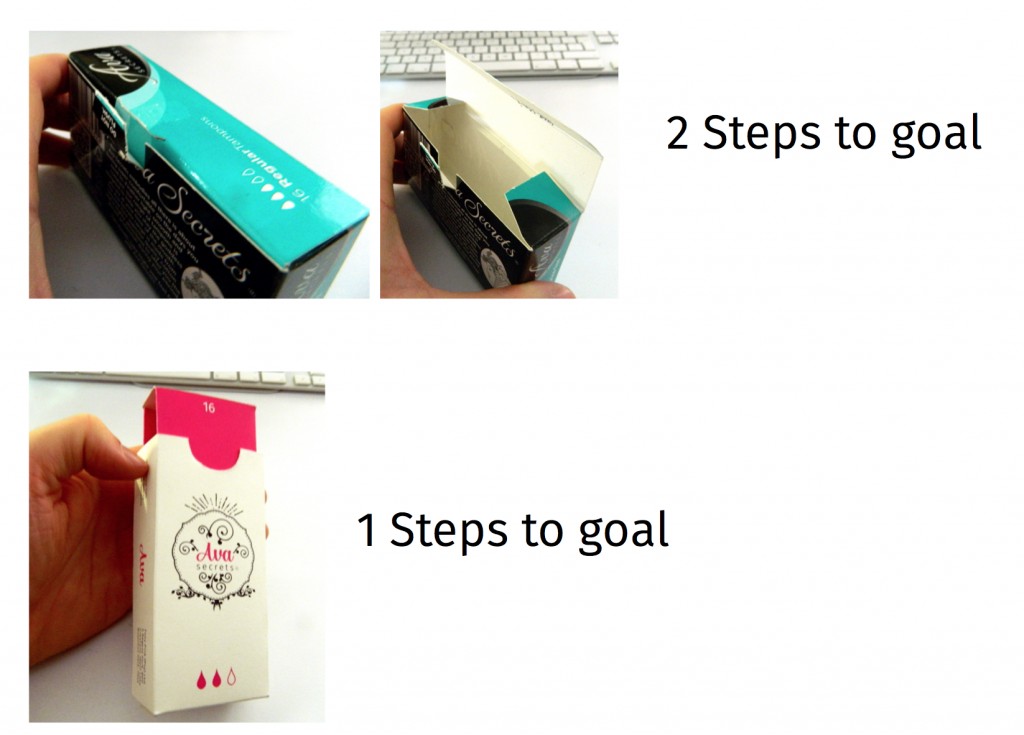 – I removed anything that remembers tampons when faced down: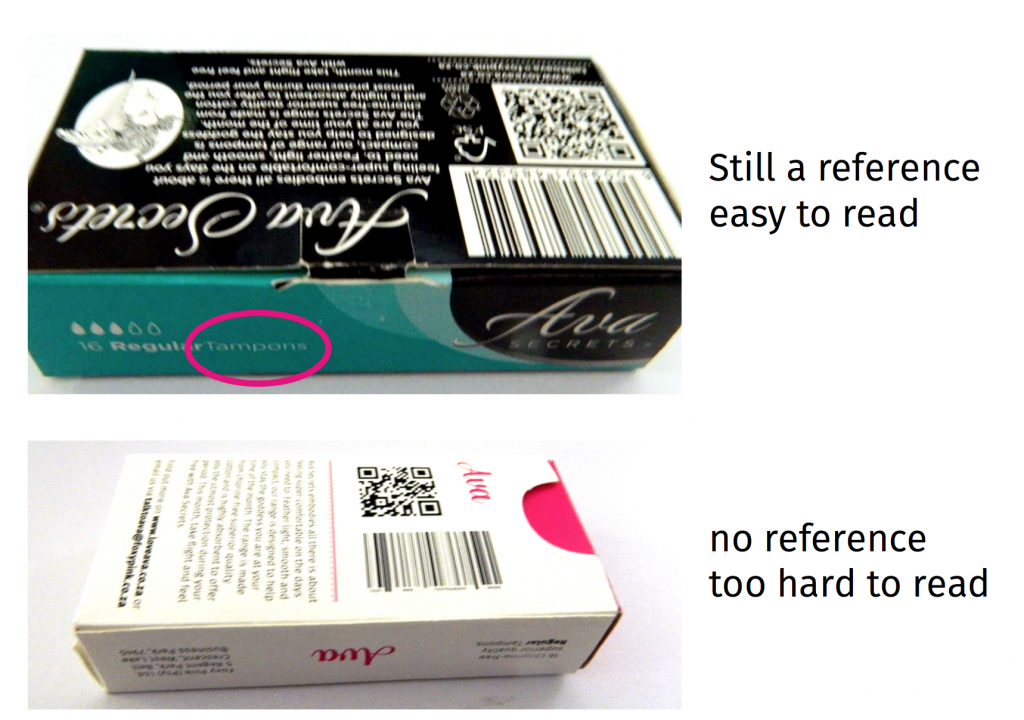 Work Process
Figuring out which product to redesign.
Point out problems.
Make it better.
Study on different packaging styles and opening types: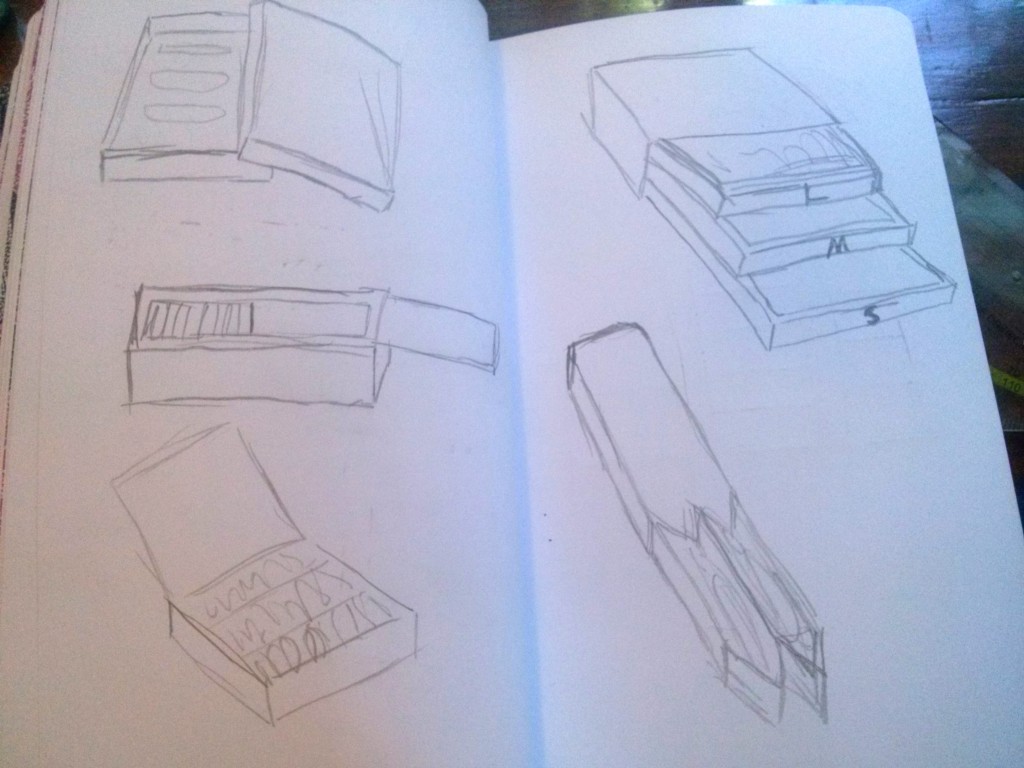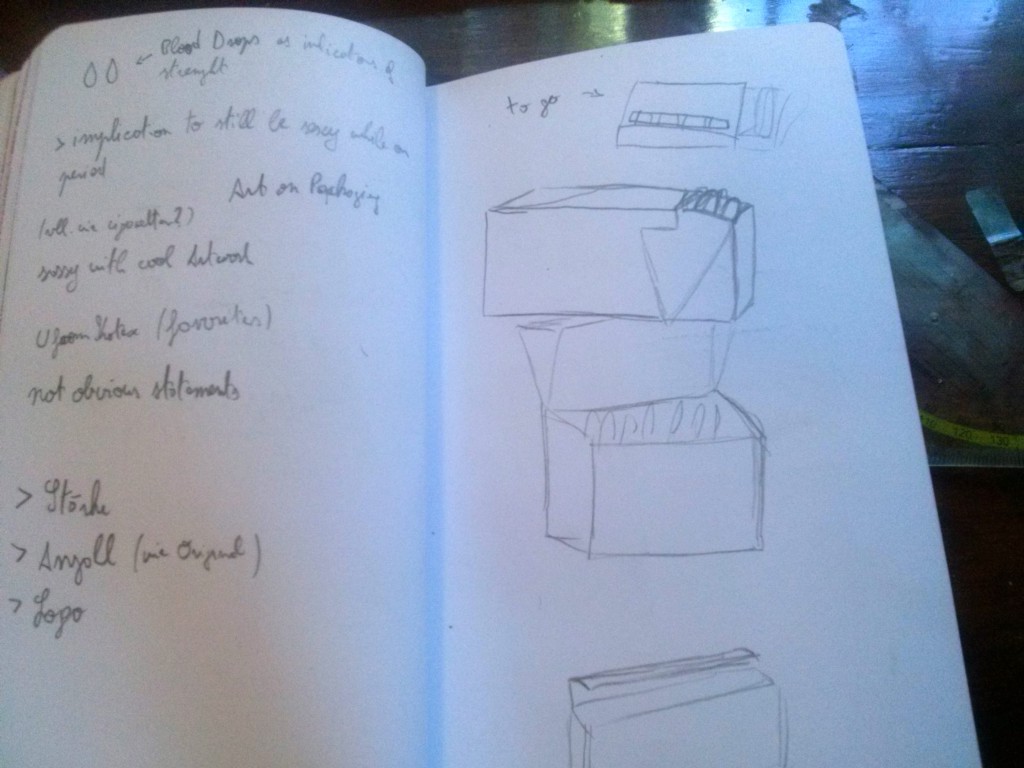 Decision to stick with a pull out method: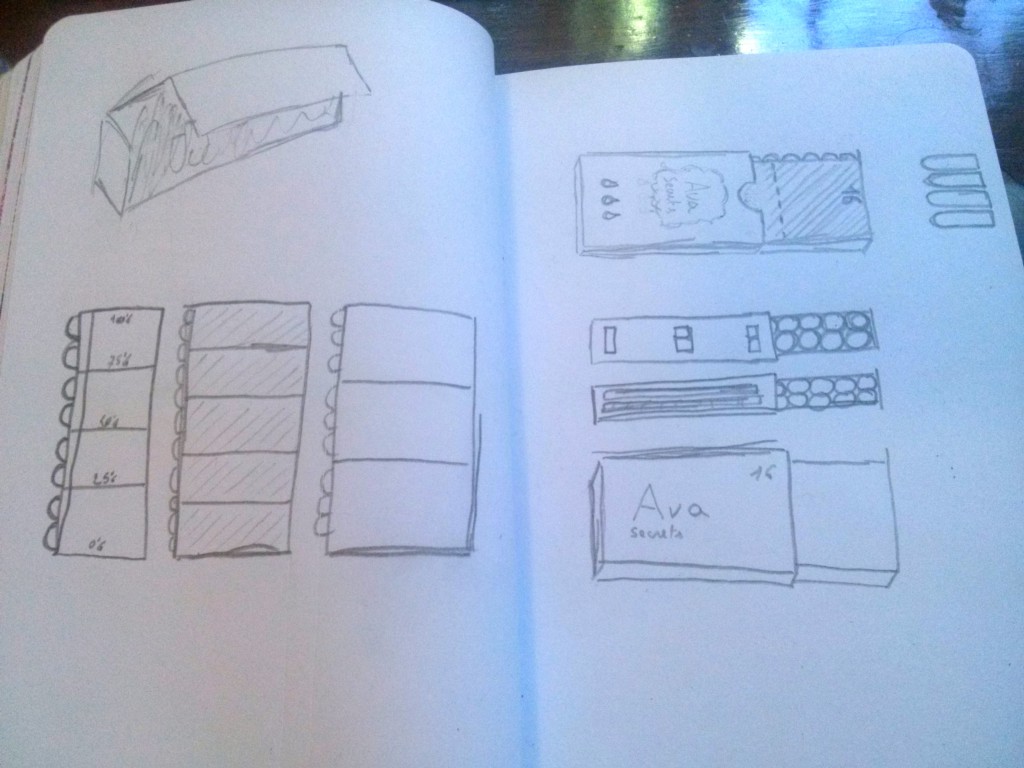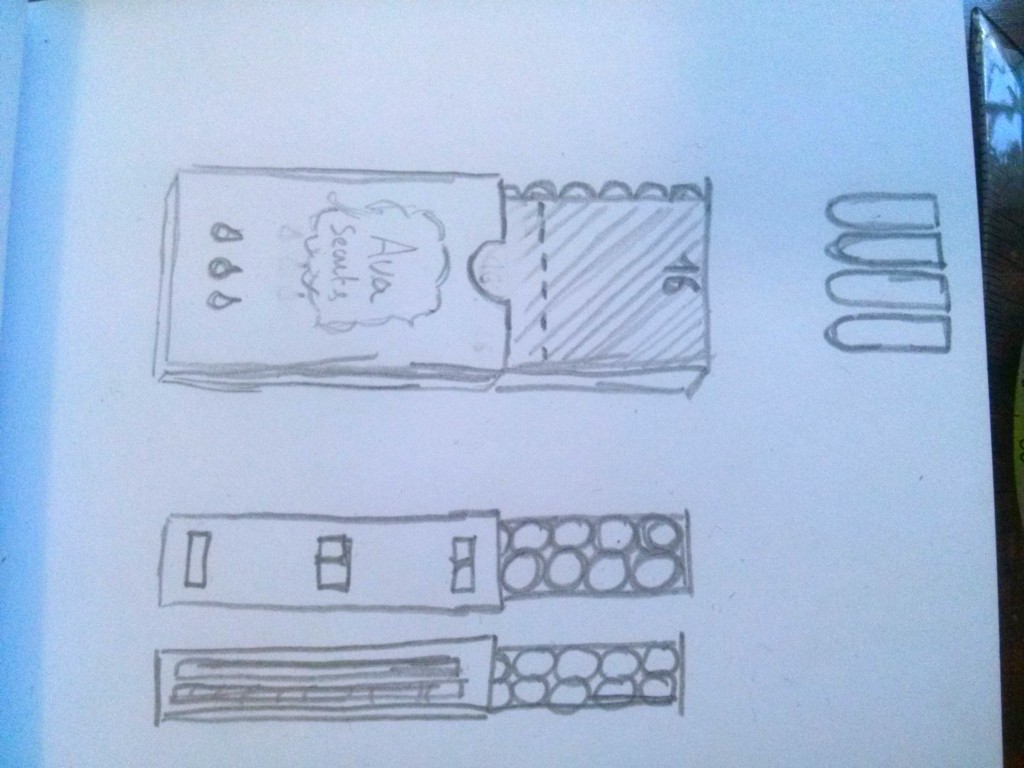 Get the dimensions of the old packaging: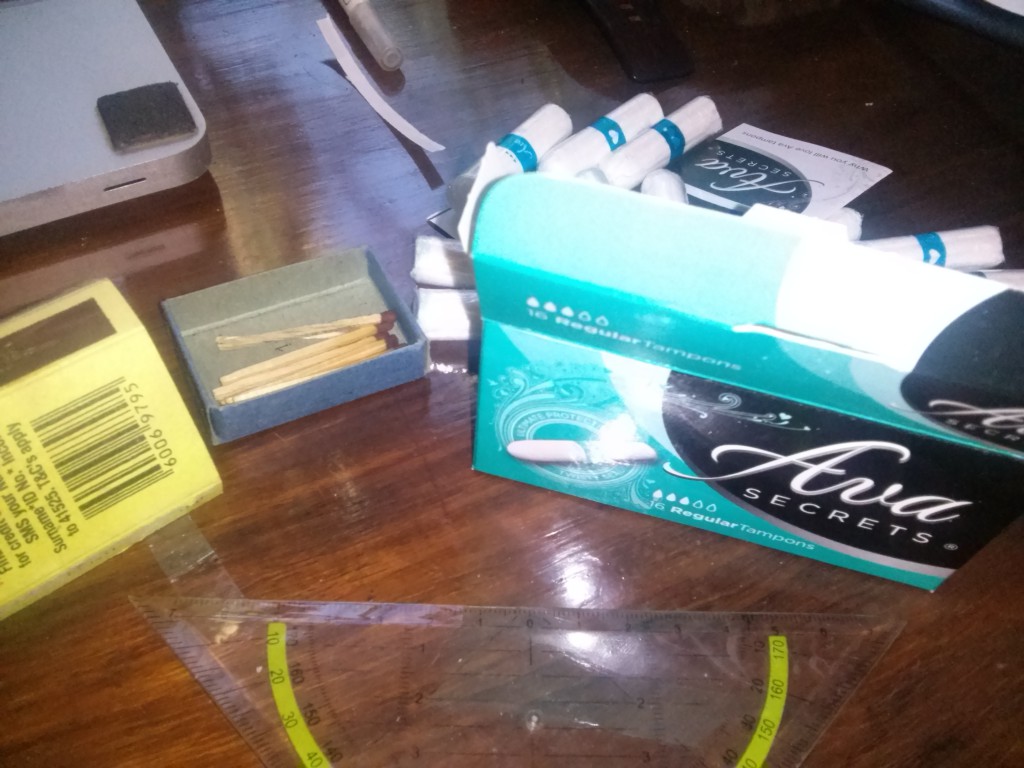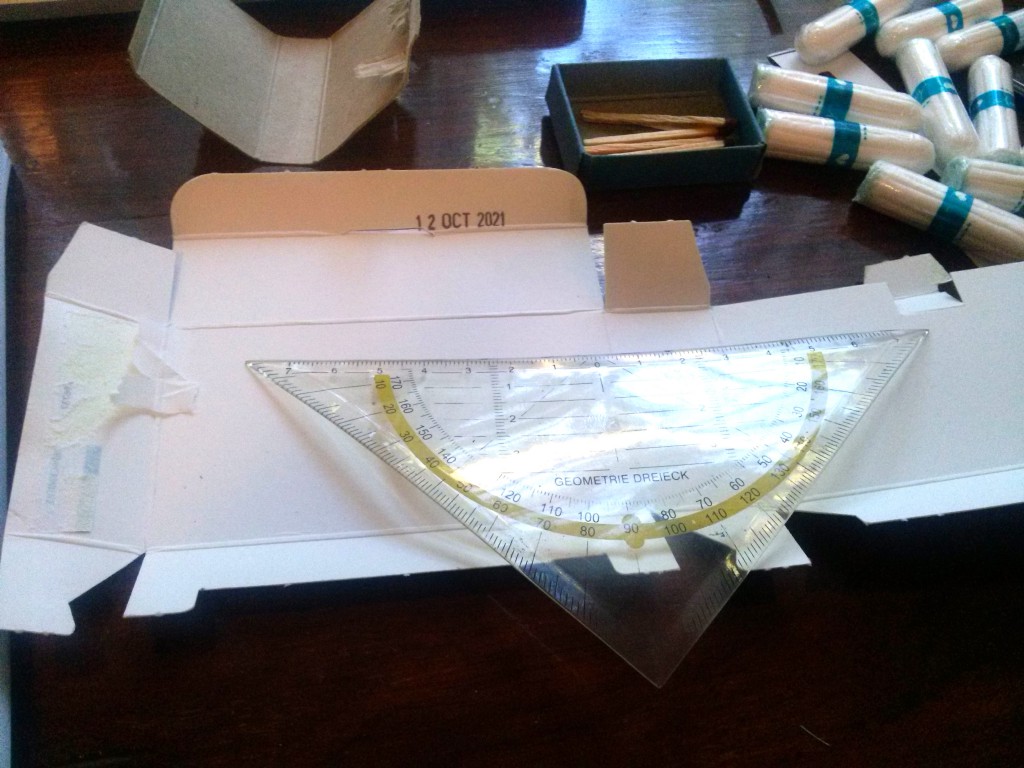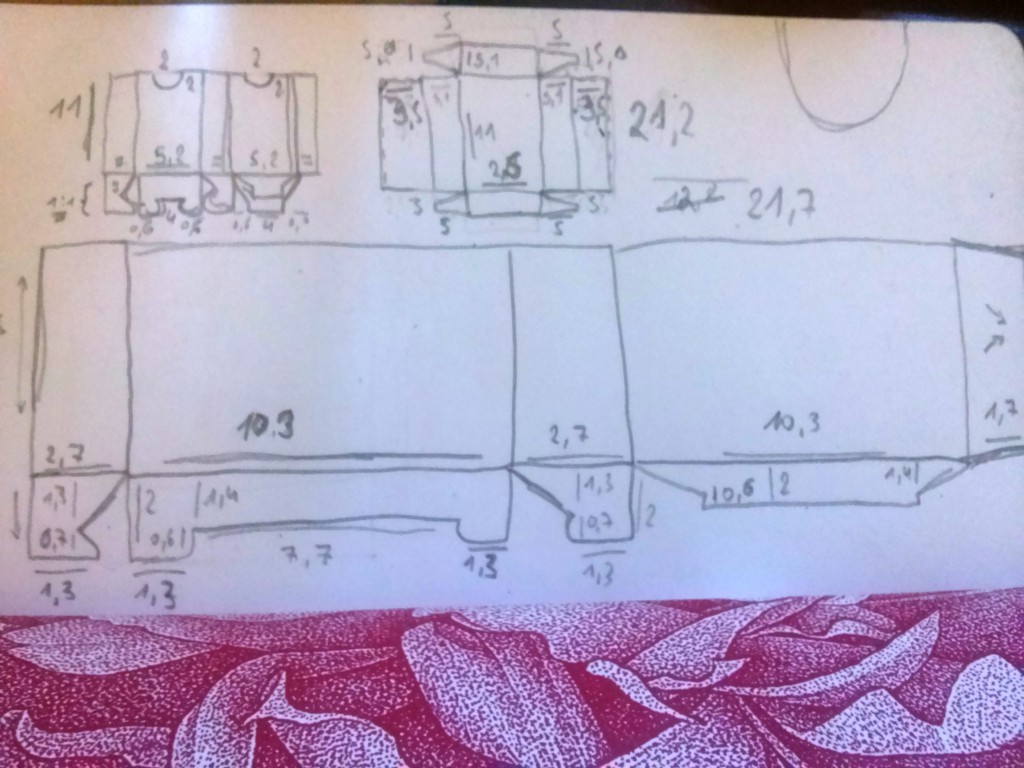 Build a dummy: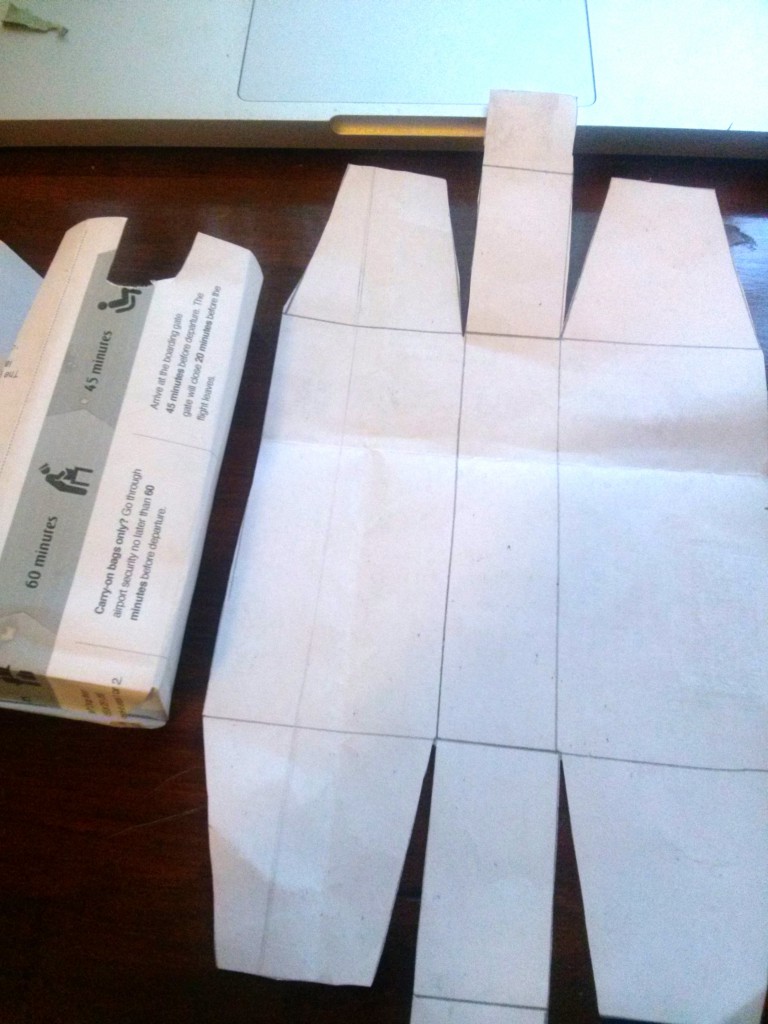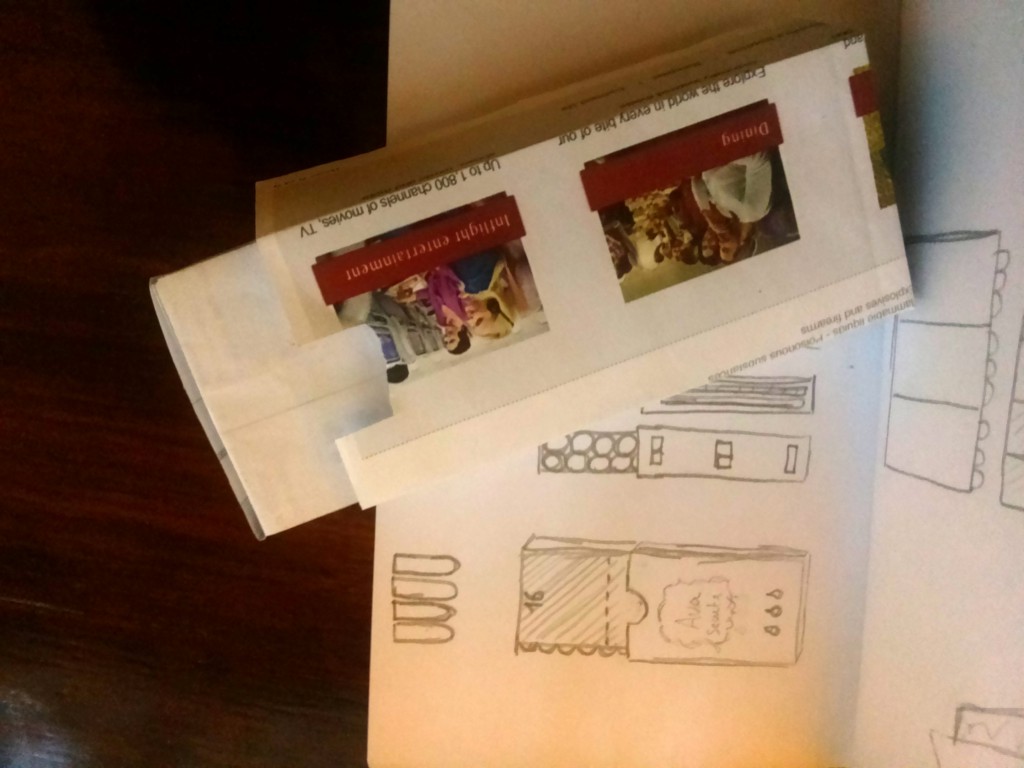 Create a ready to print file: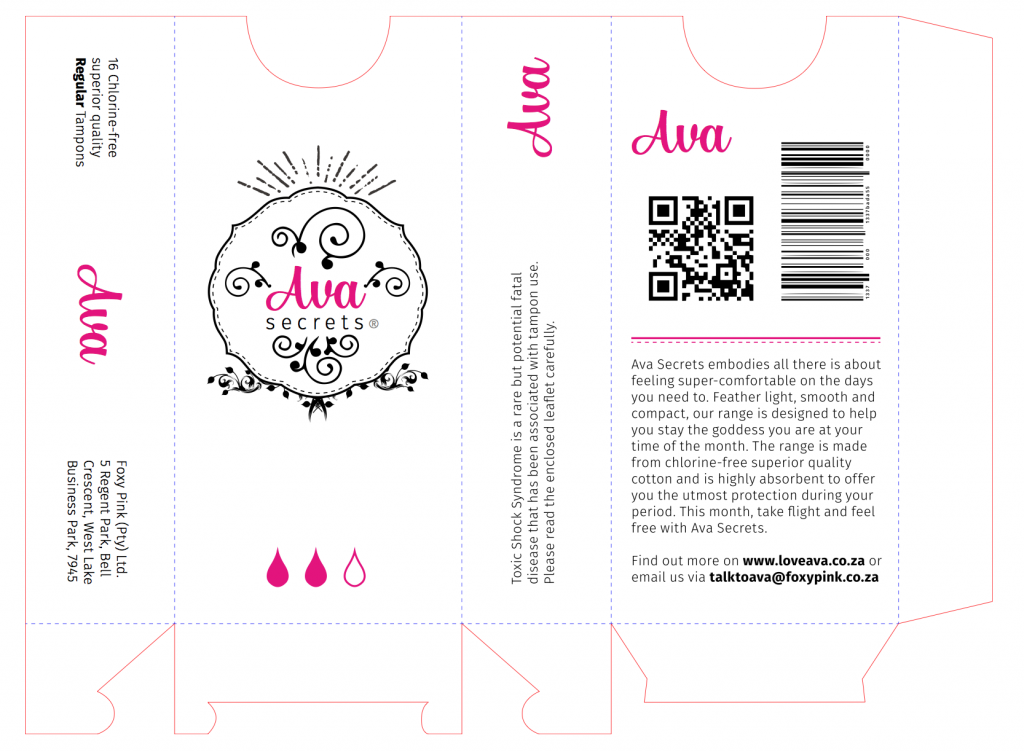 Go to the printer (always a headache) and finish it.