Type: Commercial
Client: Outdoor Gym & agentur-rubbeldiekatz
Skills: CMS, HTML, CSS, JavaScript, jQuery, AJAX, PHP</p>

Year: 2015
as designer at agentur-rubbeldiekatz I was responsible for Outdoor Gyms' web-relaunch last month.
Key Features:
Modern Design
Custom Google Maps
New Menu-Structure
Modern Sliders
Newsletter, News & Blog (structured in custom categories)
16 Locations with sub sites each
Coursika integration
Clear pricing
Video Slider
Facebook Shop
Mobile and Handheld Friendly
700 New Facebook Likes one week after launch
+75% new visitors
+59% more bookings
Enough speaking. Picture are worth a thousand words: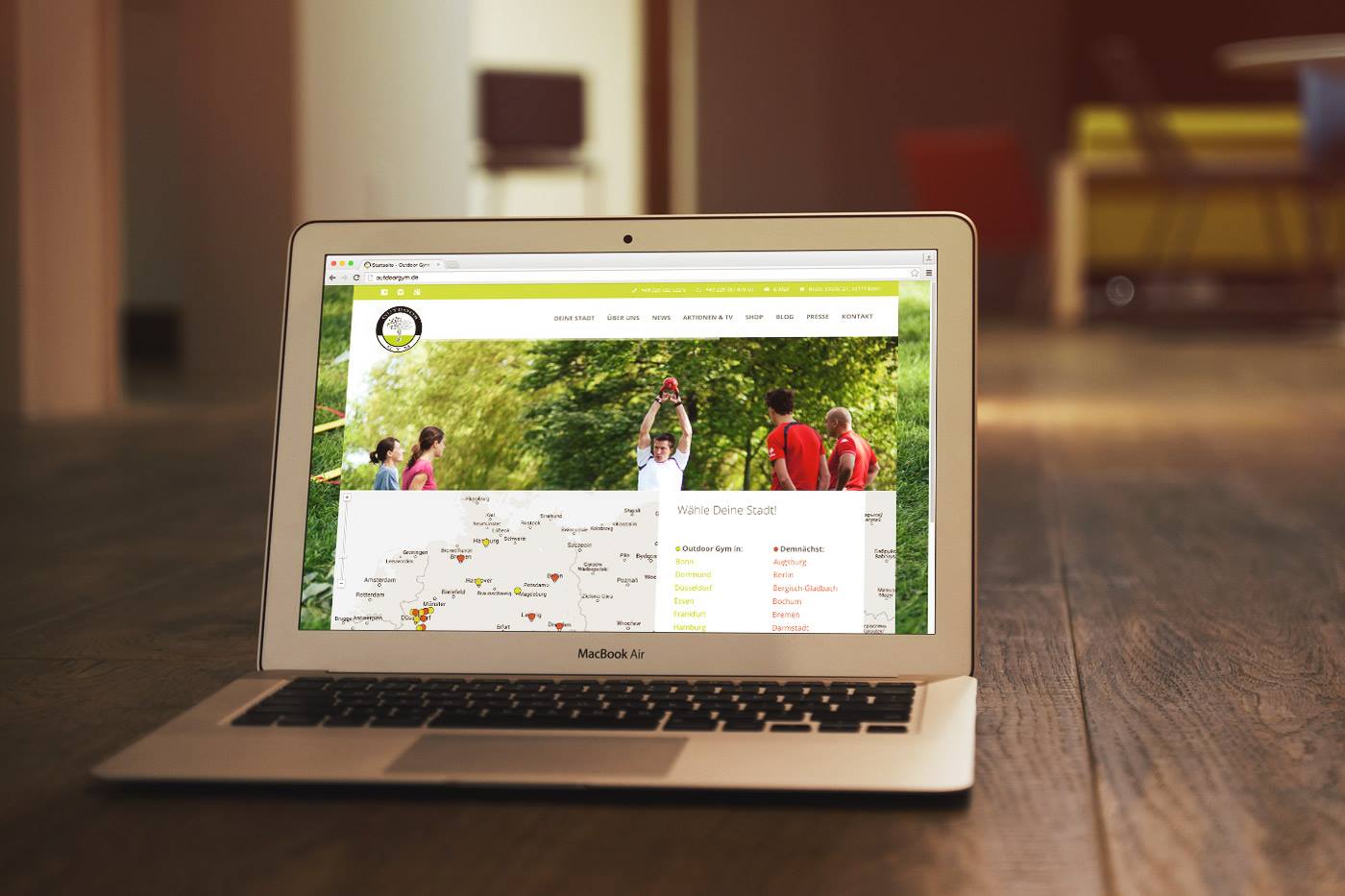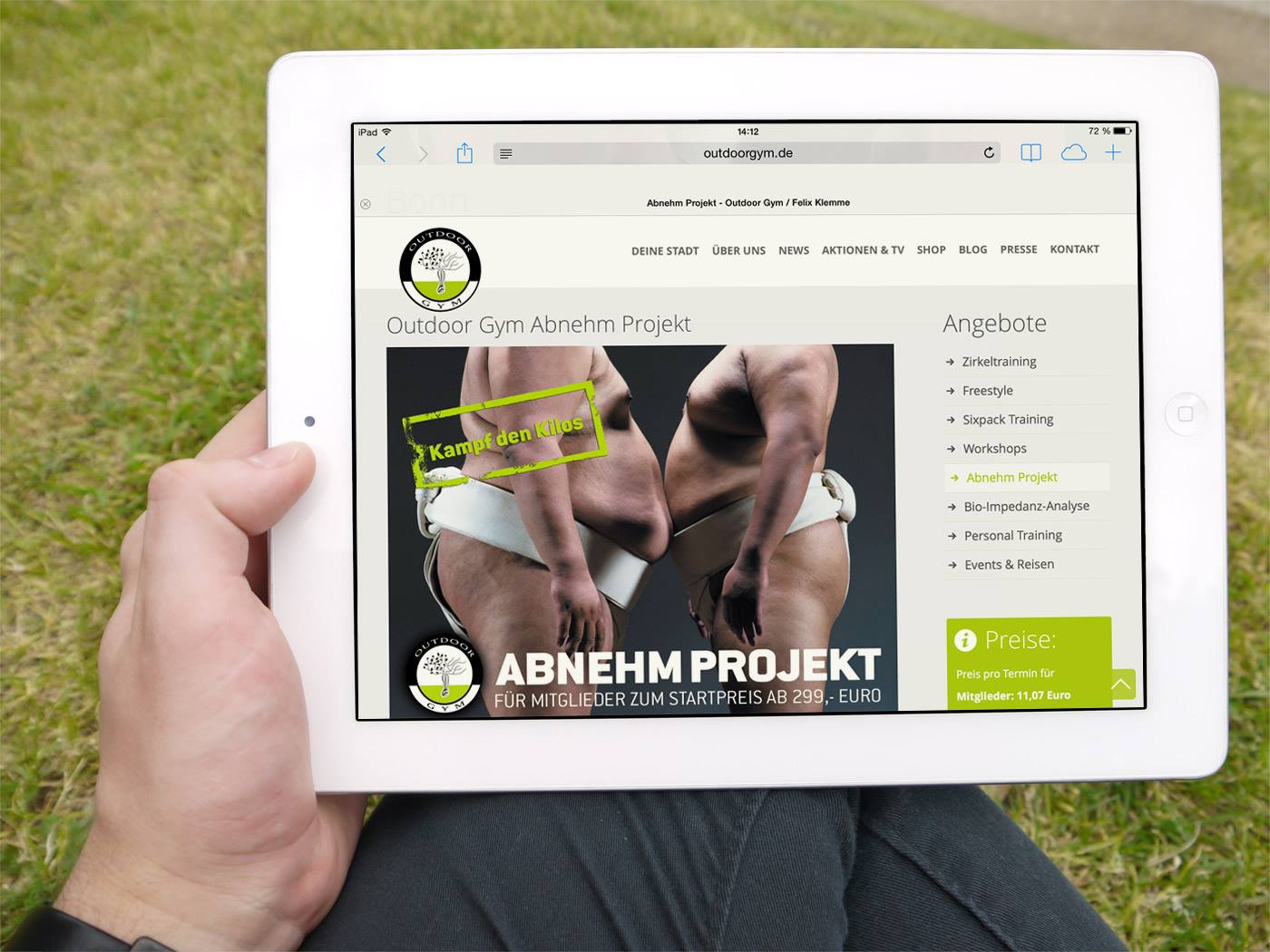 Some before/after: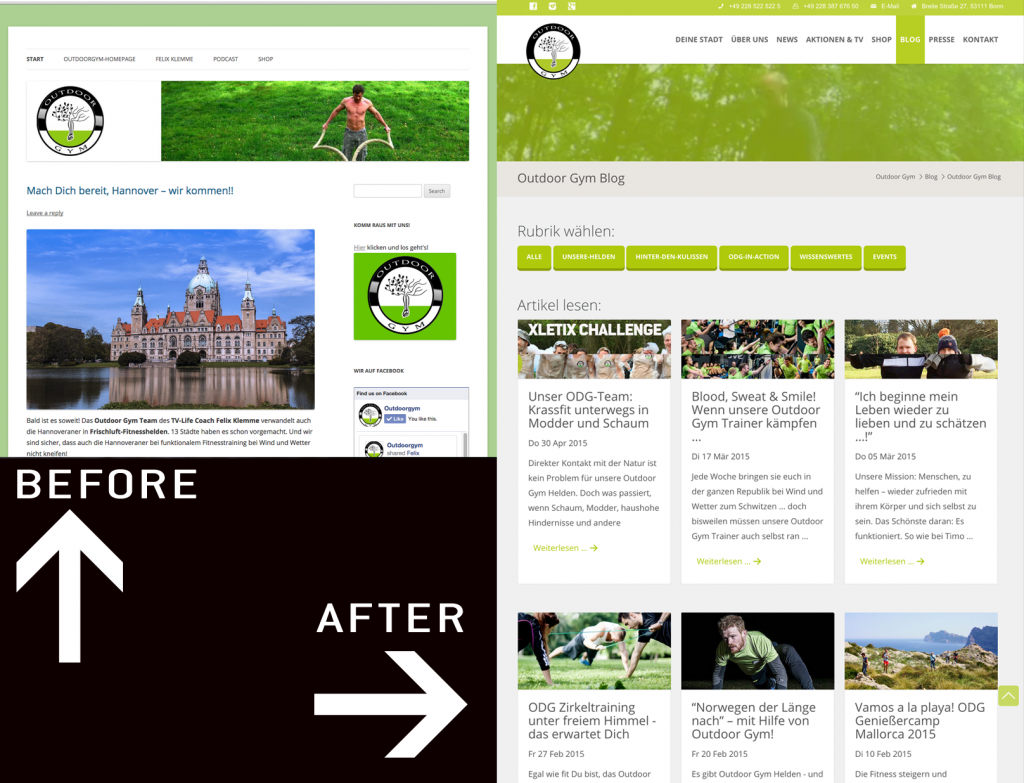 The blog was separate and is now one.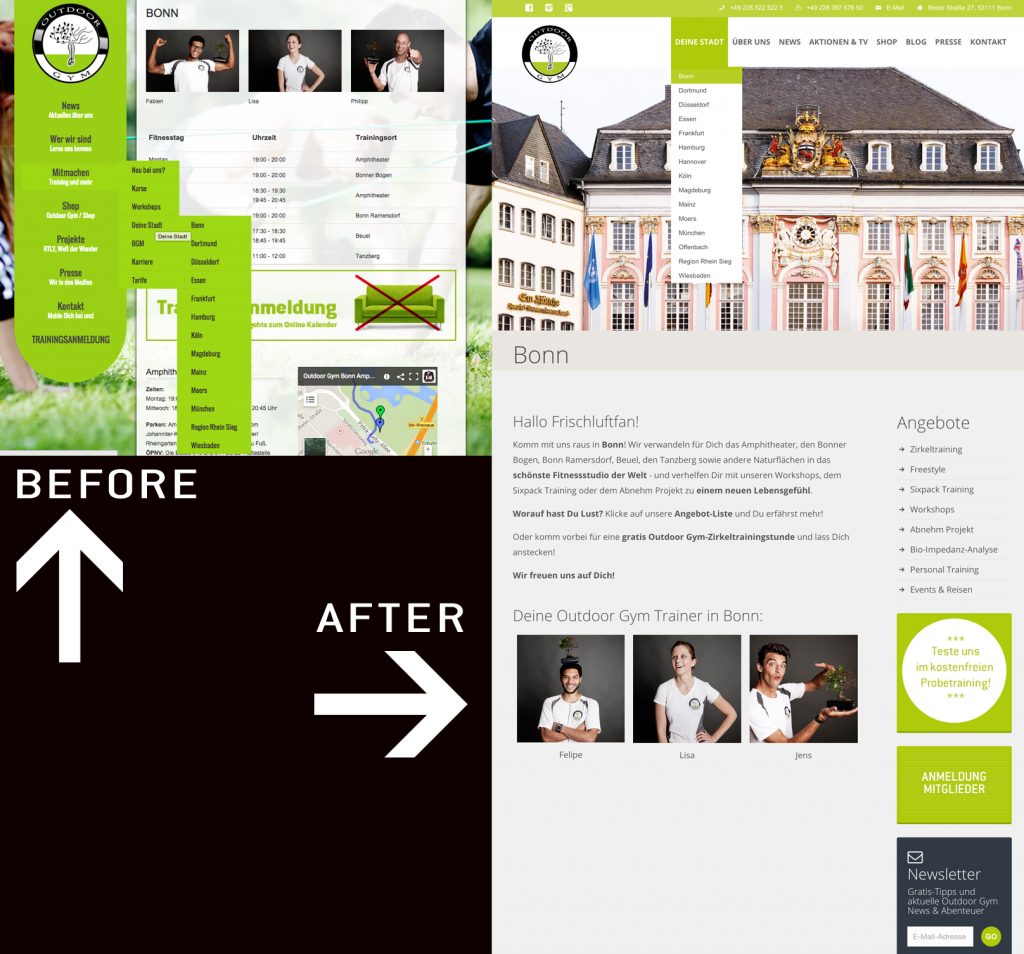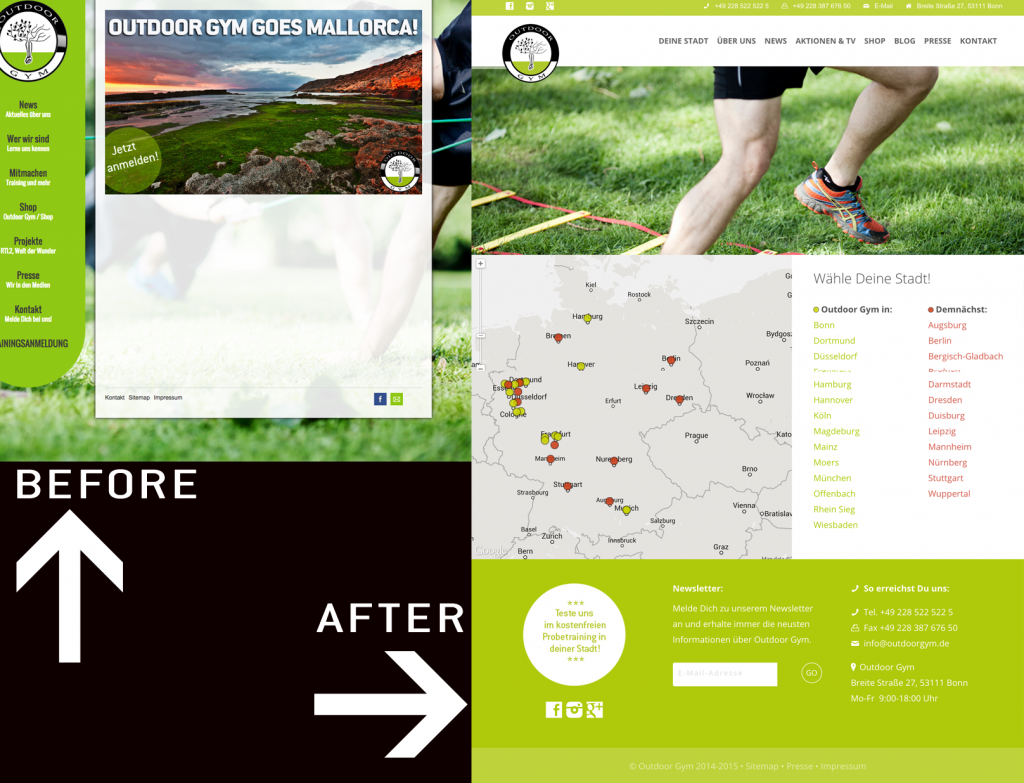 A new landing page with a shortcut to your city.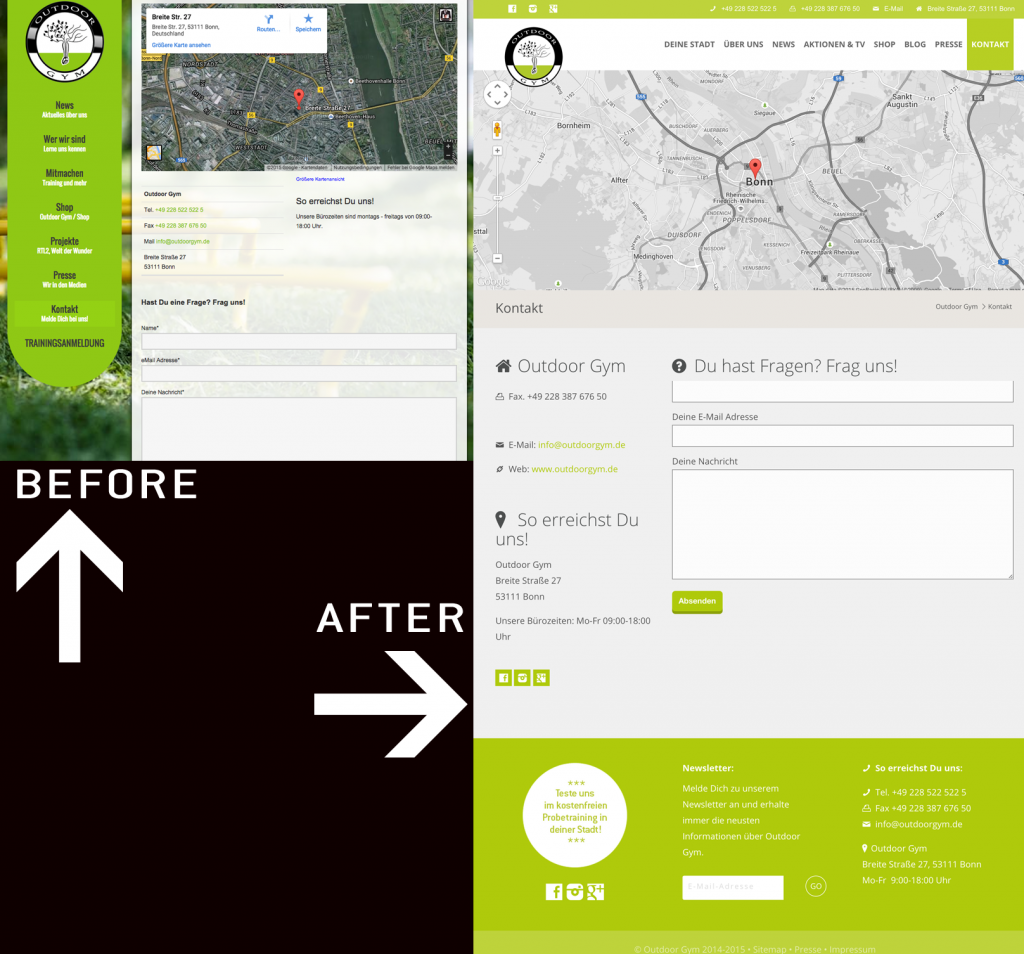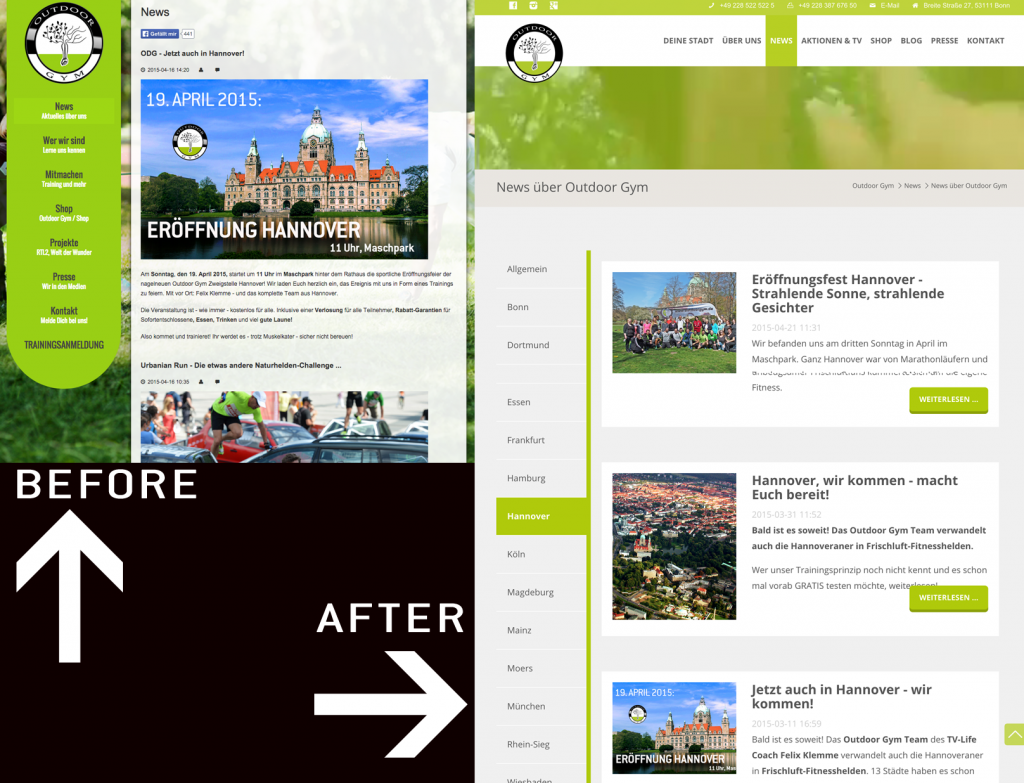 We all love a nice and clean layouts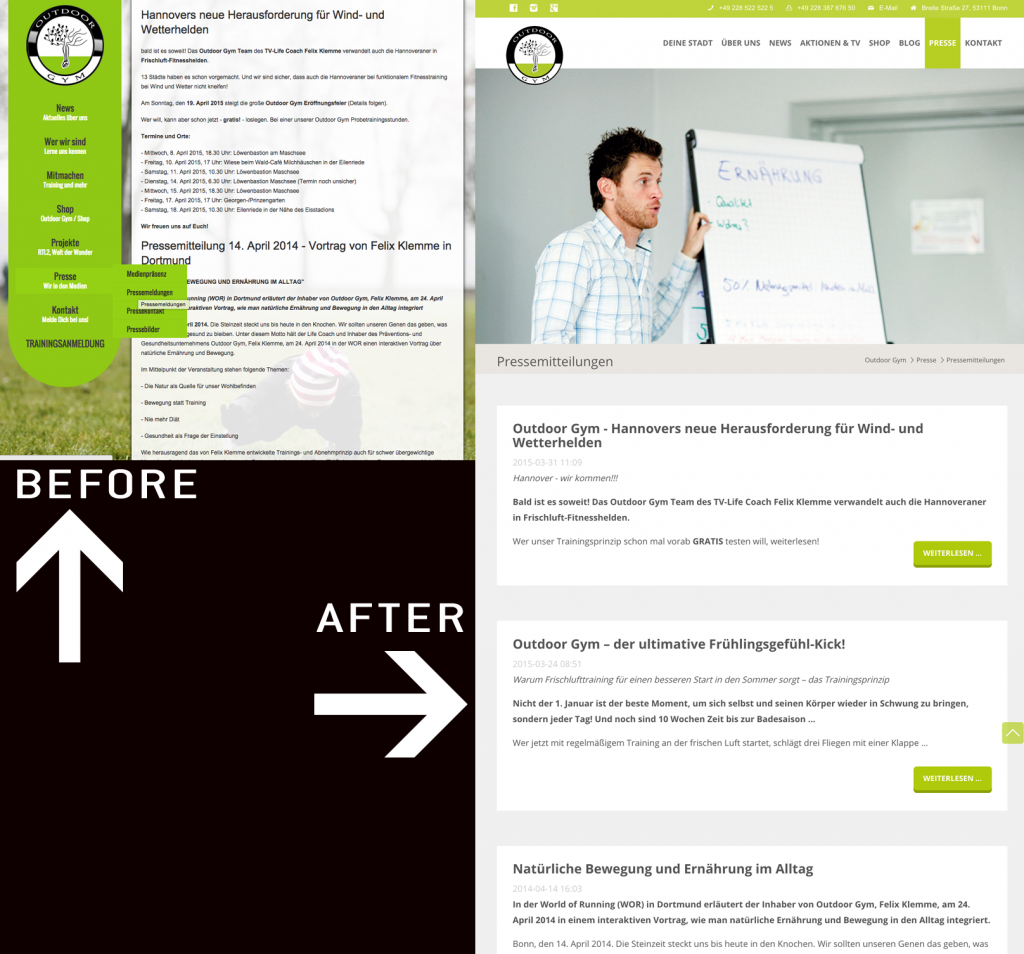 Some more "Product shots":