Version 11
Date: 2018
I was 27 and had profound knowledge in Frontend Technologies as well as good knowledge of NodeJS. Build without any framework or unnecessary bullshit. Have a look on Github .
Version 10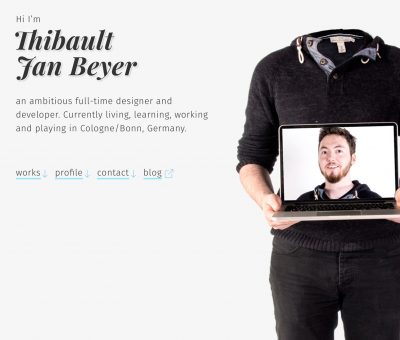 Date: 2016
I was 25 and very good at HTML, CSS and JavaScript. Build without any framework or unnecessary bullshit. Began to learn accessibility and project structure. Have a look on Github .
Version 9 & 9.5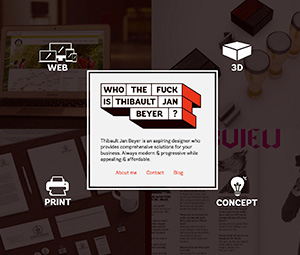 Date: 2015
I was 24 and very good at HTML, CSS and jQery, my Vanilla JS skills started to grow. Also, I discovered 3D.
Version 8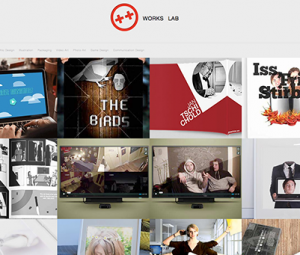 Date: 2014
I was 23 years old and my HTML, CSS, and jQUERY Skills were decent.
Version 7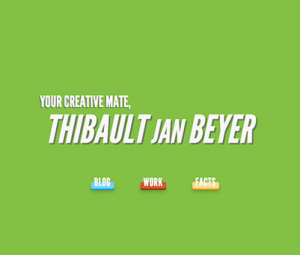 Date: 2013
I was 22 years old and had already a great understanding of HTML & CSS. I just started learning JavaScript
Version 6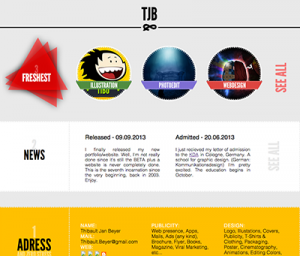 Date: 2012
That time I was 21 years old and had just basic understanding CSS.
Version 5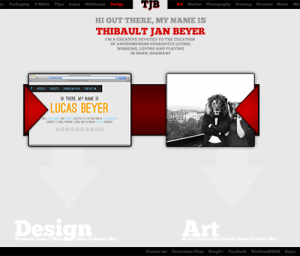 Date: 2011
I was 19 years old. I never published this version.
Version 4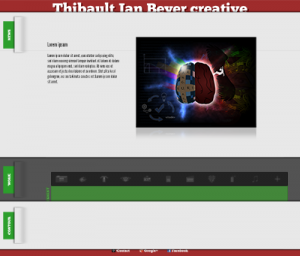 Date: 2010
I was 18 years old. This website never got published.
Version 3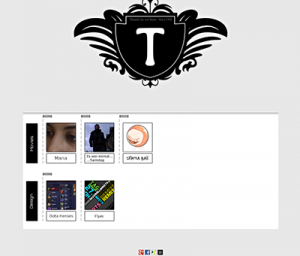 Date: 2008-2011
I was 17 years old. I designed my webpages with Dreamweaver (since 2012 I started hardcoding the Websites in Sublime Text but at that time I had just a very basic understanding of HTML. Not enough for any hardcoding)
Version 2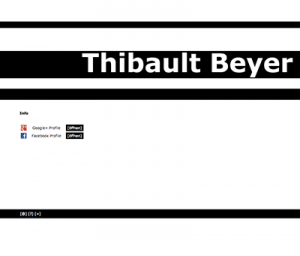 Date: 2004-2008
I was 13 years old. As I had no clue about HTML I designed my websites in Flash as Dreamweaver wasn't cool anymore. I read a lot of Flash Books and was pretty good with it. I created lots of animations in my spare time.
Version 1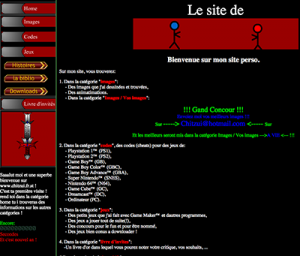 Date: 2002-2003
Believe it or not, I was only 11 years old when I published my first Website. My older brother thought me how to create Websites with Dreamweaver and so I did. I', absolutely in love with since it was the first one I published ever.
Save