Sometimes the edge between fiction and reality seems to disappears:
Timon & Pumbaa is a TV series issued from The Lion King. The suricates' name is Timon and the warthogs' Pumbaa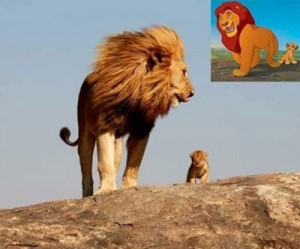 Mufasa is the king and his son called Simba.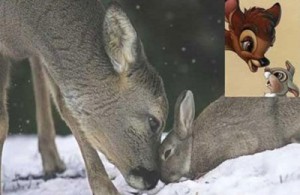 Bambi is a comic from 1942 by Walt-Disney-Studios.
Here you see the deer called Bambi and Thumper, the bunny.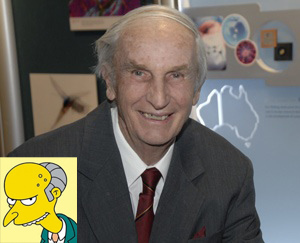 This friendly old gentlemen has a shocking resemblance with Mr. Burns from the Simpsons. The Simpsons is an American TV-Show which had his first show 1987 in the US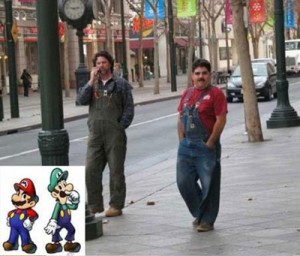 This dudes could be the model for Mario and Luigi from Super Mario Bros. the most popular game from Nintendo.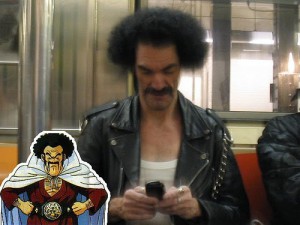 Since 1984 the probably most known Japanese Manga-Series. Mr. Satan is pretty well known by fans for being useless but funny.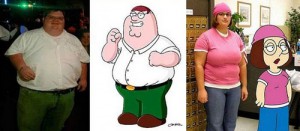 Family Guy is an American TV-Show which exists since 1999. Here, you see Peter Griffin on the left and his daughter Megan Griffin on the right.
8. Russell and Carl Fredricksen from the movie UP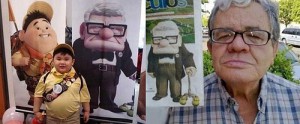 Did you know that Carl Fredricksen is really based on american actor Spencer Tracy ?
Have you also seen cartoon characters not on nickelodeon but in real life ? Post them in the comments !